Filmography from : Jennifer Lafleur
Actor :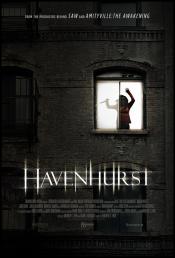 Havenhurst 
,
Andrew C Erin
, 2016
Havenhurst is about a guilt-ridden young mother who checks out of rehab into a swanky apartment complex run by a sadistic manager. There she is drawn into the mysteries of Havenhurst, in particular the unsolved disappearance of the apartment's previous occupant and the dark forces that lurk within....
Holidays 
,
Anthony Scott Burns
(segment 'Father's Day'),
Kevin Kolsch
(segment 'Valentine's Day'),
Nicholas McCarthy
(segment 'Easter'),
Adam Egypt Mortimer
(segment 'New Year's Eve'),
Ellen Reid
(segment 'Mother's Day'),
Gary Shore
(segment 'St Patrick's Day'),
Kevin Smith
(segment 'Halloween'),
Sarah Adina Smith
(segment 'Mother's Day'),
Scott Stewart
(segment 'Christmas'),
Dennis Widmyer
(segment 'Valentine's Day'), 2016
HOLIDAYS is an anthology feature film that puts a uniquely dark and original spin on some of the most iconic and beloved holidays of all time. The film challenges our folklore, traditions and assumptions, making HOLIDAYS a celebration of the horror on those same special days' year after year. A collaboration of some of Hollywood's most distinct voices, the directors include Kevin Smith (Tusk), Gary Shore (Dracula Untold), Scott Stewart (Dark...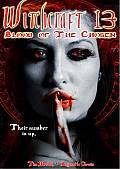 Witchcraft 13: Blood of the Chosen 
,
Mel House
, 2008
Will Spanner, the reluctant heir to a dark legacy, is once again thrown into battle against the forces of evil when he encounters a series of brutal murders. The victims are all killed in a ritualistic fashion, with their hearts cut from their chests. All the victims also share something with Will, something that the minions of darkness will stop at nothing to possess. Can he unravel the murderous mystery before it's too late, or will he...