Filmography from : Jessica Biel
Actor :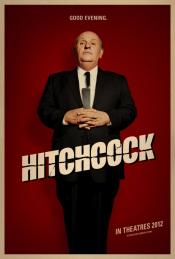 Hitchcock
,
Sacha Gervasi
, 2012
HITCHCOCK is a love story about one of the most influential filmmakers of the last century, Alfred Hitchcock and his wife and partner Alma Reville. The film takes place during the making of Hitchcock's seminal movie Psycho....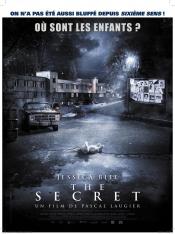 The Secret
,
Pascal Laugier
, 2012
In an isolated, slowly dying mining town, children are vanishing without a trace – abducted, the townsfolk whisper, by a mysterious entity known locally as "The Tall Man." Town nurse Julia Denning (Jessica Biel) seems skeptical…until her young son, David, disappears in the middle of night. Frantic to rescue the boy, Julia lives every parent's darkest nightmare in this twisting, shock-around-each-corner thriller....
Planète 51
,
Jorge Blanco
,
Javier Abad
(co-director),
Marcos Martínez
(co-director), 2009
Lem is just an average teenager working on getting the girl and furthering his career at the local planetarium - except that he's an alien. At least to U.S. astronaut Captain Charles T. Baker who lands on Lem's planet hoping for a quick flag plant and a hasty return to earth and his millions of screaming fans. But on this alien planet the media has tagged spacemen as brain-eating, zombie-creating monsters, causing Baker to run for his life and...
L'illusionniste
,
Neil Burger
, 2006
A young boy falls in love with a girl that is way above his social standards along with the art of magic. Although the parents forbid them of seeing each other they cannot be split apart. Until one day they were found together and the boy was sent off. He became a magician and traveled the world. She fell in love with another man, the Crown Prince. The two got engaged but the boy, Eisenheim, finally meets back up with the girl and uses his...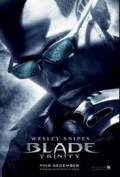 Blade: Trinity
,
David S Goyer
, 2004
...
Cellular
,
David R Ellis
, 2004
A young man receives a call on his cellular phone from a woman who says she's been kidnapped, and thinks she's going to be killed soon, along with her husband and son who the kidnappers have gone after next. The catch? She doesn't know where she is... and his cell phone battery might go dead soon....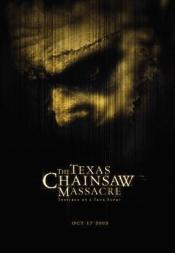 Massacre à la tronçonneuse
,
Marcus Nispel
, 2003
Driving through the backwoods of Texas, five youths pick up a traumatized hitchhiker, who shoots herself in their van. Shaken by the suicide, the group seeks help from the locals, but their situation becomes even more surreal when they knock on the door of a remote homestead. It's quickly apparent the residents are a family of inbred psychopaths, and the unlucky youths suddenly find themselves running for their lives. In hot pursuit is a...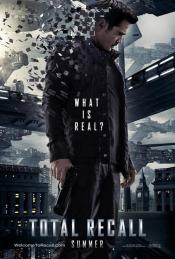 Total Recall: Mémoires programmées
,
Len Wiseman
, 0
Total Recall is an action thriller between reality and memory, inspired again by the story "We Can Remember It For You Wholesale" of Phiip K. Dick. Welcome to Rekall, the company that can make your dreams come true memories. For Douglas Quaid (Colin Farrell), an employee of the company, although a lover of his beautiful wife (Kate Beckinsale), the journey of the mind seems to be the ideal remedy to its real-life frustrating memories as a...