Filmography from : Ji Tae Yu
Actor :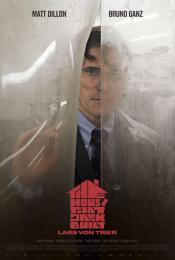 The House That Jack Built
,
Lars von Trier
, 2018
USA in the 1970s. We follow the highly intelligent Jack over a span of 12 years and are introduced to the murders that define Jack's development as a serial killer. We experience the story from Jack's point of view, while he postulates each murder is an artwork in itself. As the inevitable police intervention is drawing nearer, he is taking greater and greater risks in his attempt to create the ultimate artwork. Along the way we experience...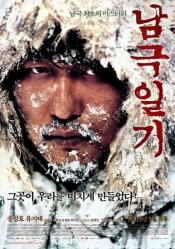 Namgeuk-ilgi
,
Pil-sung Yim
(as Yim Pil-sung), 2005
...
Chinjeolhan geumjassi
,
Chan-wook Park
(as Park Chan Wook), 2005
...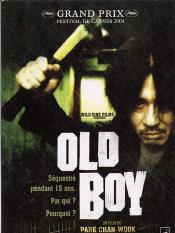 Oldeuboi
,
Chan-wook Park
, 2003
On the day of his daughter's birthday, Ho Dae-su (Min-sik Choi) gets completely drunk and is arrested. His best friend No Joo-hwan (Dae-han Ji) releases him from the police station, and while calling home from a phone booth, Dae-su vanishes. Indeed he has been abducted and imprisoned in a room for fifteen years. One day, he is suddenly released, receives clothes, money and a cellular and meets the Japanese chef Mido (Hye-jeong Kang), and they...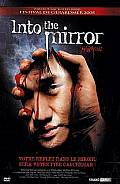 Geoul sokeuro
,
Sung-ho Kim
, 2003
After the accidental death of his partner Young-ho in a hostage situation, the former detective of the Seoul Special Operations Force Woo Young-min feels responsible for the tragedy and quit the police force joining the private security company SecuZone. His uncle and owner of the department store Dreampia, Jeon-il Sung, hires Woo to be the chief of the security of Dreampia, which was rebuilt after a fire where many employees died and is near...
Juyuso seubgyuksageun
,
Sang-Jin Kim
, 1999
A quartet of disaffected Korean youths have robbed a Seoul gas station. Later, while hanging out in a Chinese noodle shop, they decide to rob the same gas station. After taking the gas station over, their wacky antics ensue; forcing the manager to sing, kidnapping customers that complain about the service, and staging fist-fights between street gang members and gas station employees; all of these reflect their own gripes against society....