Filmography from : Jim Tavare
Actor :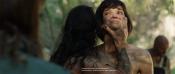 I Spit on Your Grave: Deja Vu
,
Meir Zarchi
, 2019
Following her rape, Jennifer Hills wrote a best-selling account of her ordeal and of the controversial trial in which she was accused of taking the law into her own hands and brutally killing her assailants. In the small town where the rape and revenge took place, the relatives of the four rapists she killed are furious that the court declared her not guilty and resolve to take justice into their own hands....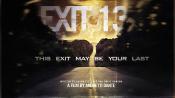 Exit 13
,
Andretti Dante
, 2014
It was supposed to be the perfect getaway but Adam Payson and four friends are spun into a nightmare when a series of terrifying events forces them to Exit 13, trapping them in an abandoned cabin and in a race to escape the evil within....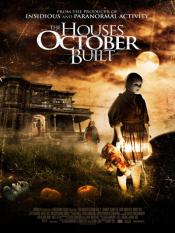 The Houses October Built
,
Bobby Roe
, 2014
Beneath the fake blood and cheap masks of countless haunted house attractions across the country, there are whispers of truly terrifying alternatives. Looking to find an authentic, blood-curdling good fright for Halloween, five friends set off on a road trip in an RV to track down these underground Haunts. Just when their search seems to reach a dead end, strange and disturbing things start happening and it becomes clear that the Haunt has come...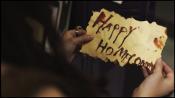 Bloody Homecoming
,
Brian C Weed
, 2013
It's Homecoming night in the sleepy town of Winston as a gaggle of freshmen friends excitedly approach their first big dance at Winston High, only to be refused entry by a trio of jerky senior jocks. The group decides to throw their own party in the school theater, but when Annie's egomaniacal date Billy threatens her, the ensuing fight results in a accident that leaves young Billy dead. ...
Reel Evil
,
Danny Draven
, 2012
Struggling filmmakers - Kennedy, Cory and James - finally catch the break they were looking for when they are hired to shoot a 'behind-the-scenes' documentary for a major studio production. But their dream job quickly turns into a nightmare when they explore the legendary, haunted location and find something far worse than anything Hollywood could create. Terror becomes reality for the filmmakers as they uncover the malevolent secrets of the...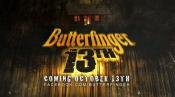 Butterfinger the 13th
,
Wrye Martin
,
Jim Nelson
, 2011
...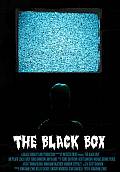 The Black Box
,
Jonathan Louis Lewis
(segments 'The Black Box', 'Mr Video') (as Jonathan Lewis),
Jerry Franck
(co-director) (segment 'Mister Video'),
David Sherbrook
(co-director) (segment 'Freddie & the Goblins'), 2010
Eight year old Bobby is a strange boy. Between spying on his teenage sister's sexual exploits, and peeping at his prostitute mother in the nude. Bobby loves to watch the midnight horror shows. But when the host of Bobby's favorite horror show begins speaking to him directly, and the people in his life dreadfully appear to him on television, the lines of reality and fiction start to blur. ...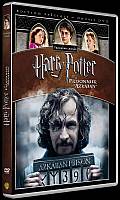 Harry Potter and the Prisoner of Azkaban
,
Alfonso Cuarón
, 2004
...