Filmography from : Joanna Sanchez
Actor :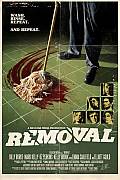 Removal
,
Nick Simon
, 2010
Tasked with servicing a sprawling mansion, Cole Hindin is on the verge of mental breakdown. Overworked, underpaid and over-medicated he must single-handedly complete a three-person job in one night. Psychologically scarred from a murder-suicide he witnessed a year ago, he struggles to maintain his sanity as his medication runs dry. As horrific hallucinations haunt him and memories begin to surface, so too does the deadly truth....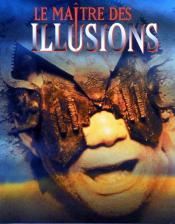 Le maître des illusions
,
Clive Barker
, 1995
During a routine case in L.A., NY private investigator Harry D'Amour stumbles over members of a fanatic cult, who are waiting for the resurrection of their leader Nix. 13 years ago Nix was calmed down by his best trainee Swann. In the meantime Swann is advanced to a populary illusionist like David Copperfield and is married to the charming Dorothea. She hires D'Amour to protect Swann against the evil cult members. Short time later Swann is...
Wolf
,
Mike Nichols
, 1994
Worn down and out of luck, aging publisher Will Randall is at the end of his rope when a younger co-worker snatches both his job and wife out from under his nose. But after being bit by a wolf, Will suddenly finds himself energized, more competitive than ever, and possessed with amazingly heightened senses. Meanwhile, the beautiful daughter of his shrewd boss begins to fall for him - without realizing that the man she's begun to love is...