Filmography from : Joanne Boland
Actor :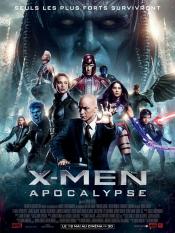 X-Men: Apocalypse
,
Bryan Singer
, 2016
Since the dawn of civilization, he was worshiped as a god. Apocalypse, the first and most powerful mutant from Marvel's X-Men universe, amassed the powers of many other mutants, becoming immortal and invincible. Upon awakening after thousands of years, he is disillusioned with the world as he finds it and recruits a team of powerful mutants, including a disheartened Magneto, to cleanse mankind and create a new world order, over which he will...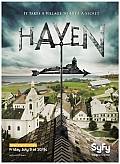 Haven
,
Shawn Piller
(13 episodes, 2011-2015),
TW Peacocke
(10 episodes, 2010-2015),
Lee Rose
(9 episodes, 2010-2015),
Robert Lieberman
(6 episodes, 2010-2014),
Rick Bota
(5 episodes, 2013-2015),
Tim Southam
(3 episodes, 2010-2011),
Stephen Reynolds
(3 episodes, 2011-2013),
Paul Fox
(3 episodes, 2012-2013),
Grant Harvey
(3 episodes, 2013-2014),
Jeff Renfroe
(3 episodes, 2013-2014),
Fred Gerber
(2 episodes, 2010-2011),
Rachel Talalay
(2 episodes, 2010),
Jason Priestley
(2 episodes, 2011-2012),
Sudz Sutherland
(2 episodes, 2015),
Ken Girotti
(1 episode, 2010),
Adam Kane
(1 episode, 2010),
Mike Rohl
(1 episode, 2010),
Rick Rosenthal
(1 episode, 2010),
Keith Samples
(1 episode, 2010),
Paolo Barzman
(1 episode, 2011),
Lynne Stopkewich
(1 episode, 2011),
Steven A Adelson
(1 episode, 2012),
Nisha Ganatra
(1 episode, 2012),
Mairzee Almas
(1 episode, 2013),
Lucas Bryant
(1 episode, 2015),
Colin Ferguson
(1 episode, 2015), 2010
A shrewd FBI agent with a lost past who arrives in the small town of Haven, Maine, to solve the murder of a local ex-con only to discover that the curious enclave is a longtime refuge for people with supernatural powers that holds a lot of secrets, including to her own past....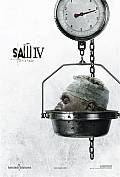 Saw 4
,
Darren Lynn Bousman
, 2007
During the autopsy of John Kramer, the coroner finds a tape inside his stomach and calls Detective Hoffman. Meanwhile, the police find Detective Kerry dead and the SWAT Commander Rigg is absolutely traumatized with the tortured corpse of Kerry and obsessed to save Detective Eric Matthews that has been missing for six months; however Hoffman asks him to take vacations and leave the case. The FBI agents Strahm and Perez join Hoffman's team to...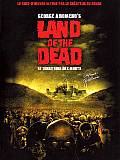 Land of the Dead - Le territoire des morts
,
George A Romero
, 2005
In a near future, the zombies are all around the world, and the human society is restructured and adapted for the new reality. In a protected city ruled by the powerful Kaufman (Dennis Hopper), the upper class has the usual privileges living in a fancy well-supplied building, while the poor people lives on the streets. Riley (Simon Baker) and Cholo (John Leguizamo) belong to a team that bring supplies (food, medicine etc.) to the city using a...