Filmography from : Jocelin Donahue
Actor :
Holidays
,
Anthony Scott Burns
(segment 'Father's Day'),
Kevin Kölsch
(segment 'Valentine's Day'),
Nicholas McCarthy
(segment 'Easter'),
Adam Egypt Mortimer
(segment 'New Year's Eve'),
Gary Shore
(segment 'St Patrick's Day'),
Kevin Smith
(segment 'Halloween'),
Sarah Adina Smith
(segment 'Mother's Day'),
Scott Stewart
(segment 'Christmas'),
Dennis Widmyer
(segment 'Valentine's Day'), 2016
HOLIDAYS is an anthology feature film that puts a uniquely dark and original spin on some of the most iconic and beloved holidays of all time. The film challenges our folklore, traditions and assumptions, making HOLIDAYS a celebration of the horror on those same special days' year after year. A collaboration of some of Hollywood's most distinct voices, the directors include Kevin Smith (Tusk), Gary Shore (Dracula Untold), Scott Stewart (Dark...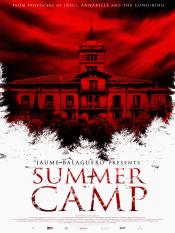 Summer Camp
,
Alberto Marini
, 2015
Four American counselors at a European summer camp must deal with the outbreak of a rage-inducing plague among the children they are supervising....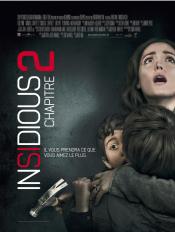 Insidious: Chapitre 2
,
James Wan
, 2013
The haunted Lambert family seeks to uncover the mysterious childhood secret that has left them dangerously connected to the spirit world....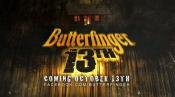 Butterfinger the 13th
,
Wrye Martin
,
Jim Nelson
, 2011
...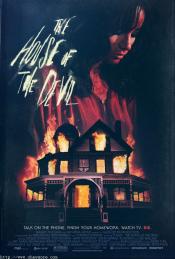 The House of the Devil
,
Ti West
, 2009
Sam (Jocelin Donahue) is a pretty college sophomore, so desperate to earn some cash for a deposit on an apartment that she accepts a babysitting job even after she finds out there is no baby. Mr. and Mrs. Ulman (cult actors Tom Noonan and Mary Woronov) are the older couple who lure Sam out to their creeky Victorian mansion deep in the woods, just in time for a total lunar eclipse. Megan (Greta Gerwig) is Sam's best friend, who gives her a ride...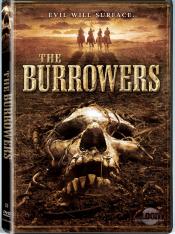 The Burrowers
,
JT Petty
(as JT Petty), 2008
A band of courageous men sets out to find and recover a family of settlers that has mysteriously vanished from their home. Expecting the offenders to be a band of fierce natives, the group prepares for a routine battle. But they soon discover that the real enemy stalks them from below....