Filmography from : Jodi Larratt
Actor :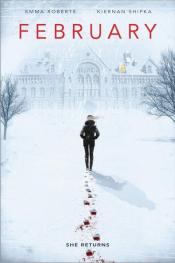 February
,
Oz Perkins
(as Osgood Perkins), 2015
Two Catholic schoolgirls Kat (Kiernan Shipka) and Rose (Lucy Boynton) get left behind at their boarding school over winter break as the other girls leave, where it's rumored that the nuns are satanists. Meanwhile, a disturbed mental patient Joan (Emma Roberts), an escapee, is picked up by an elderly couple (James Remar and Lauren Holly) who drive her on a determined trip to the same school, where the girls must face the supernatural and demonic...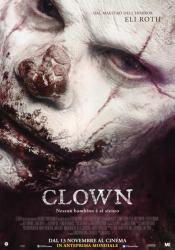 Clown
,
Jon Watts
, 2014
It's Jack's 10th birthday, but the clown has cancelled. His dad, Kent, finds an old clown suit in the attic and saves the party. But after the party is over, Kent has a problem… the suit won't come off. What starts as a joke quickly turns into a hellish nightmare. Kent can feel himself changing, and his desperate attempts to free himself just leave him in agonising pain. As the suit takes hold of his body, Kent slowly endures a brutal...