Filmography from : Joe Fleishaker
Actor :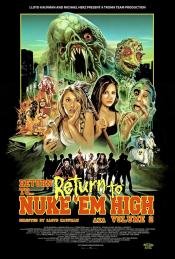 Return to Return to Nuke 'Em High Aka Vol. 2 
,
Lloyd Kaufman
, 2017
Return to Nuke 'Em High: Volume 2 is the continuation of Lloyd Kaufman's inspired two-part indie event film. Lauren and Chrissy, two lesbian lovers, must face and defeat the most corrupt and evil forces ever to descend upon Tromaville... and the world!...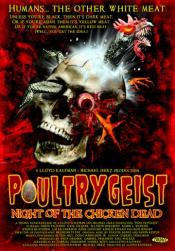 Poultrygeist: Night of the Chicken Dead 
,
Lloyd Kaufman
, 2006
...
Tales from the Crapper 
,
Gabriel Friedman
(as Flabe Griedman),
Chad Ferrin
(space crash segment),
Dave Paiko
(segment 'Soul Stripper') (as David Paiko),
Brian Spitz
(segment 'Freeride'),
Lloyd Kaufman
(uncredited), 2004
...
Zombiegeddon 
,
Chris Watson
, 2003
...
Parts of the Family 
,
Léon Paul De Bruyn
, 2003
...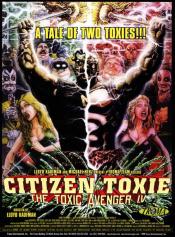 Citizen Toxie: The Toxic Avenger IV 
,
Lloyd Kaufman
, 2000
...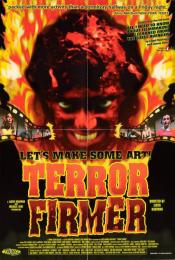 Terror Firmer 
,
Lloyd Kaufman
, 1999
A homicidal maniac is on the loose in the city and the low budget film crew on a Troma movie have the power to stop them....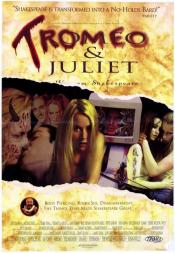 Tromeo and Juliet 
,
Lloyd Kaufman
, 1996
A modern, punk adaptation of Shakespeare's classic. Told irreverently, this film attempts to impact the viewer in the same way theatre-goers were effected in Shakespeare's time. Bawdy, Violent, Humorous, and Romantic....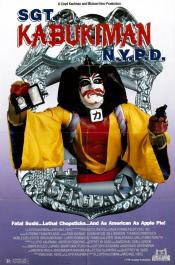 Sgt. Kabukiman N.Y.P.D. 
,
Michael Herz
,
Lloyd Kaufman
, 1990
Harry Griswald is a NYPD cop who is possessed with the spirit of a great Kabuki master. This has made him 'the chosen one' to do battle with 'the evil one'. He is also out to do good deeds and fight crime in the name of the law. The only problem is that a number of corrupt people in the community and their henchmen want him dead so that they can gain power when 'the evil one' come to take over the world. Sgt. Kabukiman must use his special...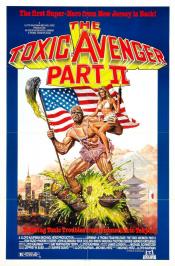 The Toxic Avenger Part II 
,
Michael Herz
,
Lloyd Kaufman
, 1989
The Toxic Avenger is lured to Tokyo, Japan by the evil corporation Apocalypse Inc. So while the Toxic Avenger is fighting crime in Tokyo, Apocalypse Inc. spread evil in Tromaville....
The Toxic Avenger Part III: The Last Temptation of Toxie 
,
Michael Herz
,
Lloyd Kaufman
, 1989
...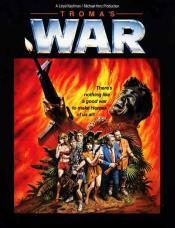 Troma's War 
,
Michael Herz
,
Lloyd Kaufman
(as Samuel Weil), 1988
A small group of typical Tromaville citizens find themselves in the path of a terrorist army controlled by the power elite. The freedom of Tromaville and the world is at stake! Troma's War creates new kinds of heroes. A used car salesman, a handsome environmentalist, an obese junk-food gourmand, a seventy-year-old housewife, some sensational young women, a year old jingoistic baby and more sensational women all become deadly soldiers... ...