Filmography from : Joe Morton
Actor :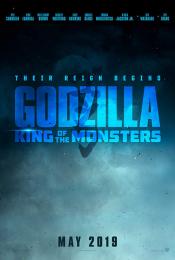 Godzilla: King of the Monsters
,
Michael Dougherty
, 2019
The next chapter in Warner Bros. Pictures' and Legendary Pictures' cinematic MonsterVerse: an epic action adventure that pits Godzilla against some of the most popular monsters in pop culture history. ...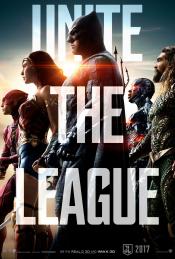 Justice League
,
Zack Snyder
, 2017
Fueled by his restored faith in humanity and inspired by Superman's selfless act, Bruce Wayne enlists the help of his newfound ally, Diana Prince, to face an even greater enemy. Together, Batman and Wonder Woman work quickly to find and recruit a team of metahumans to stand against this newly awakened threat. But despite the formation of this unprecedented league of heroes-Batman, Wonder Woman, Aquaman, Cyborg and The Flash-it may already be too...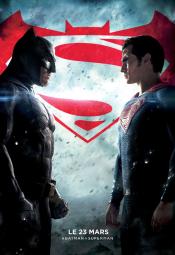 Batman v Superman: Dawn of Justice
,
Zack Snyder
, 2016
The general public is concerned over having Superman on their planet and letting the "Dark Knight" - Batman - pursue the streets of Gotham. While this is happening, a power-phobic Batman tries to attack Superman.,Meanwhile Superman tries to settle on a decision, and Lex Luthor, the criminal mastermind and millionaire, tries to use his own advantages to fight the "Man of Steel"....
Warehouse 13
,
Chris Fisher
(10 episodes, 2010-2013),
Constantine Makris
(9 episodes, 2009-2012),
Tawnia McKiernan
(7 episodes, 2009-2011),
Jack Kenny
(7 episodes, 2010-2014),
Stephen Surjik
(6 episodes, 2009-2011),
Jace Alexander
(2 episodes, 2009),
Vincent Misiano
(2 episodes, 2009),
Michael W Watkins
(2 episodes, 2009),
Millicent Shelton
(2 episodes, 2011-2013),
Michael McMurray
(2 episodes, 2012-2014),
Howard Deutch
(2 episodes, 2012-2013),
Ken Girotti
(1 episode, 2009),
Eric Laneuville
(1 episode, 2009),
Matt Earl Beesley
(1 episode, 2010),
Stephen Cragg
(1 episode, 2010),
Anton Cropper
(1 episode, 2010),
Jeremiah S Chechik
(1 episode, 2011),
Jay Chandrasekhar
(1 episode, 2012),
Andrew Seklir
(1 episode, 2012),
Matthew Hastings
(1 episode, 2013),
Jennifer Lynch
(1 episode, 2013),
Larry Teng
(1 episode, 2013),
Matt Birman
(1 episode, 2014),
Robert Duncan McNeill
(1 episode, 2014), 2014
After saving the life of the President in Washington D.C., a pair of U.S Secret Service agents are whisked away to a covert location in South Dakota that houses supernatural objects that the Regents, an Authority above and outside any government, have collected over the centuries. Their new assignment: retrieve any lost objects and investigate reports of new ones....
Coma
,
Mikael Salomon
(2 episodes, 2012), 2012
...
Breaking Dawn
,
Mark Edwin Robinson
, 2004
The medical student Eve is assigned to care of Don Wake, a catatonic patient of a psychiatric Cape State Hospital who was found covered with blood near his dead mother. She must succeed in disclosing the truth about the murder of his mother and improve his conditions to conclude her medical course. She secretly changes his medications and he starts talking to her about a theory of conspiracy leaded by the mysterious Malachi. Eve becomes obsessed...
What Lies Beneath
,
Robert Zemeckis
, 2000
...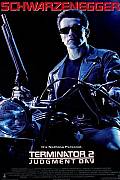 Terminator 2: Judgment Day
,
James Cameron
, 1991
Sequel to Terminator. Skynet, the 21st century computer waging a losing war on humans sends a second terminator back in time to destroy the leader of the human resistance while he is still a boy. His mother is the only one who knows of the existence of the Terminators, human-like robots that exist only to kill and are nearly indestructible, and Sarah, the boy's mother is currently in a state mental hospital because of her 'delusions'. A second...
Stranded
,
Fleming B Fuller
(as Tex Fuller), 1987
A young woman and her grandmother living in an isolated farmhouse are kidnapped by aliens....