Filmography from : Joe Odagiri
Actor :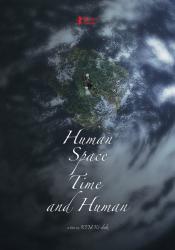 The Time of Humans
,
Kim Ki-duk
, 2018
People from all sorts of backgrounds set sail on a warship. They get drunk on alcohol, drugs and sex. Later, everyone grows tired and falls asleep, then the ship enters an unknown space enveloped in fog. In the morning, the people wake up to find the ship floating in the air....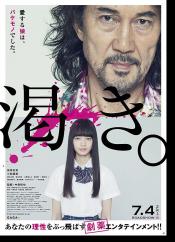 Kawaki
,
Tetsuya Nakashima
, 2014
As former detective Akikazu searches for his missing daughter, Kanako, he soon learns she has a mysterious secret life....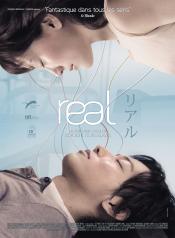 Real
,
Kiyoshi Kurosawa
, 2013
Koichi (Sato) and Atsumi (Ayase) are childhood friends who have become lovers. Despite this closeness when Atsumi attempts suicide Koichi is at a loss to understand the circumstances that drove her to do such a thing. Now she is in a coma and Koichi needs to find out the reason. Since Koichi is a neurosurgeon he has access to the latest studies and so he takes part in a medical procedure that will allow him to enter Atsumi's subconscious....
Rétribution
,
Kiyoshi Kurosawa
, 2006
A detective investigates a series of murders. A possible serial killer might be on a rampage, since they all are in the same vicinity and by the same method, but as the evidence points toward the detective as the prime suspect, a ghost in red follows him, and he begins to question his identity. His realization of what seems to have really happened results in something much more sinister and larger in scope, and it leaves his psyche scarred....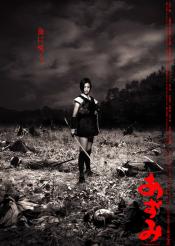 Azumi
,
Ryûhei Kitamura
, 2003
In Japan in times of war among clans, the master samurai Gessai raises ten orphans in the mountains, one of them the girl Azumi, and they become experts in martial arts. When they are teenagers, the master assigns them to a mortal test, and then the five survivors travel with him with the mission of killing three evil warlords of clans and keeping their nation united without plunging again into a bloody war....