Filmography from : Joe Wadham
Actor :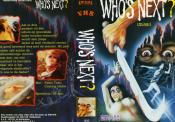 Cosa avete fatto a Solange?
,
Massimo Dallamano
, 1972
Several girls are murdered by an elusive "Catholic priest" in a residents college. Police and teachers are unable to locate the killer, and prevent further deaths. Henry, who has a romantic interest in one of the students, Elizabeth, becomes a main suspect, but so are other male, and even female teachers. Are the girls doing the right thing, telling their suspicions to the priest, in the secrecy of confession?...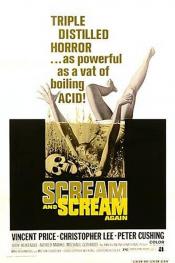 Scream and Scream Again
,
Gordon Hessler
, 1970
A serial killer, who drains his victims for blood is on the loose in London, the Police follow him to a house owned by an eccentric scientist....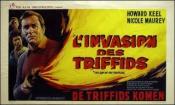 The Day of the Triffids
,
Steve Sekely
,
Freddie Francis
(uncredited), 1963
A shower of meteorites produces a glow that blinds anyone that looks at it. As it was such a beautiful sight, most people were watching, and as a consequence, 99% of the population go blind. In the original novel, this chaos results in the escape of some Triffids: experimental plants that are capable of moving themselves around and attacking people. In the film version, however, the Triffids are not experimental plants. Instead they are space...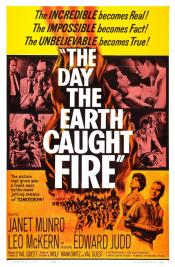 The Day the Earth Caught Fire
,
Val Guest
, 1961
Hysterical panic has engulfed the world after the United States and the Soviet Union simultaneously detonate nuclear devices and have caused the orbit of the Earth to alter, sending it hurtling towards the sun....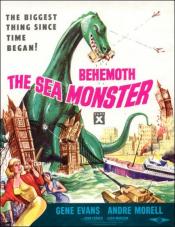 Behemoth the Sea Monster
,
Douglas Hickox
,
Eugène Lourié
(as Eugene Lourie), 1959
Marine atomic tests cause changes in the ocean's ecosystem resulting in dangerous blobs of radiation and the resurrection of a dormant dinosaur which threatens London....