Filmography from : Joel Bissonnette
Actor :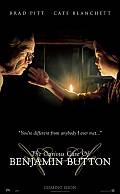 The Curious Case of Benjamin Button
,
David Fincher
, 2008
"I was born under unusual circumstances." And so begins 'The Curious Case of Benjamin Button,' adapted from the 1920s story by F. Scott Fitzgerald about a man who is born in his eighties and ages backwards: a man, like any of us, who is unable to stop time. We follow his story, set in New Orleans from the end of World War I in 1918 to the 21st century, following his journey that is as unusual as any man's life can be. Directed by David Fincher...
Darkman III: Die Darkman Die
,
Bradford May
, 1996
Darkman, needing money to continue his experiments on synthetic skin, steals a crate of cash from drug lord Peter Rooker, attracting the gangster's attention. Rooker is determined to find the source of Darkman's super strength, and uses his beautiful but evil doctor to lure Darkman into a trap. Thinking that the doctor will restore feeling to his tortured body, he discovers too late that they have taken a sample of his adrenaline, which they...