Filmography from : John Altman
Actor :
Star Wars: Episode VI - Return of the Jedi
,
Richard Marquand
, 1983
...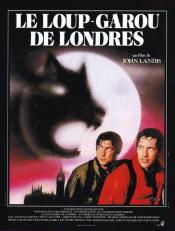 An American Werewolf in London
,
John Landis
, 1981
Two American college students are on a walking tour of Britain and are attacked by a werewolf. One is killed, the other is mauled. The werewolf is killed but reverts to its human form, and the local townspeople are unwilling to acknowledge its existence. The surviving student begins to have nightmares of hunting on four feet at first but then finds that his friend and other recent victims appear to him, demanding that he commit suicide to...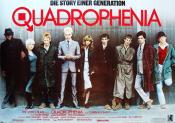 Quadrophenia
,
Franc Roddam
, 1979
London, 1965: Like many other youths, Jimmy hates the philistine life, especially his parents and his job in a company's mailing division. Only when he's together with his friends, a 'Mod' clique, cruises London on his motor-scooter and hears music such as that of 'The Who' and 'The High Numbers', he feels free and accepted. However, it's a flight into an illusionary world. ...