Filmography from : John Cann
Actor :
Ghoulies IV
,
Jim Wynorski
, 1994
While in pursuit of cop Johnathan Graves, his demonic nemesis, Faust, sends his disciple Alexandria to hunt down the amulet that will set him free. Meanwhile, the Ghoulies find their way through an open porthole and onto the streets of L.A., creating madness and mayhem as they search for a way to get back home. As the body count rises, it becomes an ultimate battle between a demonic killer, a rule-breaking cop, and our favorite creatures from...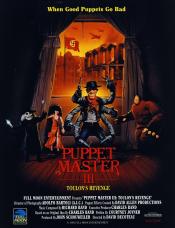 Puppet Master III: Toulon's Revenge
,
David DeCoteau
, 1991
Set in Berlin during WWII, the Nazi regime is attempting to develop a drug that will animate the dead, in order to use in the war effort. Toulon arouses suspicion as a Nazi dissident, and his secret is discovered. During a Nazi raid on his home, Toulon's beautiful wife is murdered. Toulon vows revenge, with the help of his animated puppets. This movie gives a new perspective on Toulon and his "friends". ...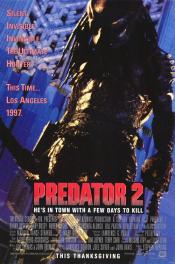 Predator 2
,
Stephen Hopkins
, 1990
Amidst a territorial gang-war, a sophisticated alien hunter stalks the citizens of Los Angeles and the only man between him and his prey is veteran LAPD officer, Lieutenant Mike Harrigan....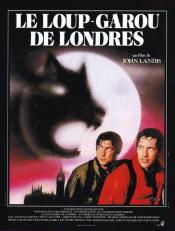 Le Loup-garou de Londres
,
John Landis
, 1981
Two American college students are on a walking tour of Britain and are attacked by a werewolf. One is killed, the other is mauled. The werewolf is killed but reverts to its human form, and the local townspeople are unwilling to acknowledge its existence. The surviving student begins to have nightmares of hunting on four feet at first but then finds that his friend and other recent victims appear to him, demanding that he commit suicide to...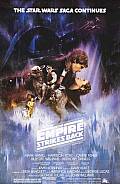 L'Empire contre-attaque
,
Irvin Kershner
, 1980
...
Superman II
,
Richard Lester
,
Richard Donner
(uncredited), 1980
Superman agrees to sacrifice his powers to marry Lois, unaware that three Kryptonian criminals he inadvertently released are conquering Earth. ...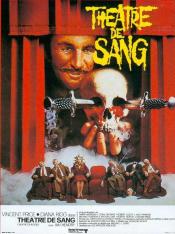 Théâtre de sang
,
Douglas Hickox
, 1973
A Shakespearean actor takes poetic revenge on the critics who denied him recognition....