Filmography from : John Edward Lee
Actor :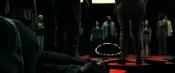 Cercle
,
Aaron Hann
,
Mario Miscione
, 2015
In a massive, mysterious chamber, fifty strangers awaken to find themselves trapped with no memory of how they got there. Organized in an inward-facing circle and unable to move, they quickly learn that every two minutes one of them must die… executed by a strange device in the center of the room. At first the attacks seem random, but soon the strangers realize that they, as a group, have the power to decide who will be the next to be killed....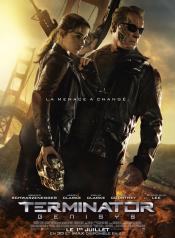 Terminator Genisys
,
Alan Taylor
, 2015
The year is 2029. John Connor, leader of the resistance continues the war against the machines. At the Los Angeles offensive, John's fears of the unknown future begin to emerge when TECOM spies reveal a new plot by SkyNet that will attack him from both fronts; past and future, and will ultimately change warfare forever....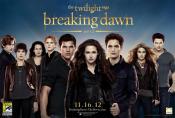 Twilight: Chapitre 5 - Révélation, 2e partie
,
Bill Condon
, 2012
After the birth of Renesmee, the Cullens gather other vampire clans in order to protect the child from a false allegation that puts the family in front of the Volturi....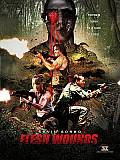 Mission Commando
,
Dan Garcia
, 2011
On a remote US Army facility that officially doesn't exist, a top-secret group of scientists conduct weapons research when they're horribly and suddenly ripped apart by an unseen enemy. With the disappearance of the scientists blamed on terrorists, an elite covert ops team commanded by Lt. Tyler (Kevin Sorbo) is tasked with recovering the missing personnel within 24 hours as well as keeping the operation strictly off the books....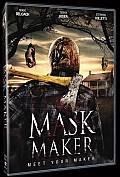 Maskerade
,
Griff Furst
(as GE Furst), 2011
A lucky couple hits the jackpot when they purchase a 19th century plantation home for pennies on the dollar. Determined to get rich quick, they invite their friends up for the weekend to celebrate their good fortune. It's quickly apparent that the plantation home's former residents have not left and the unlucky youths suddenly find themselves running for their lives!...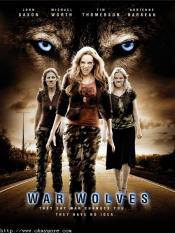 War Wolves
,
Michael Worth
, 2009
Jack Ford leads a special forces unit back to the United States to hunt down Jake Gabriel, a soldier who has been infected with the werewolf virus that turns man into wolf. Little does Jack know that three of the female soldiers serving in his unit have also been infected and have already transformed into she-wolves. The she-wolves' forces of evil and Ford's special op forces of good, are pitted against each other in the race to save mankind...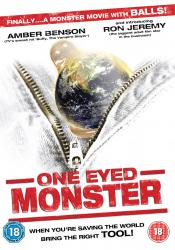 One-Eyed Monster
,
Adam Fields
, 2008
In February 2007, ten people went to the remote mountains of Northern California to shoot an adult movie. What happened next was something no one expected, but everyone saw coming. Amber Benson, Charles Napier, and Ron Jeremy star in an homage to "Alien", "The Thing", and porn....
Bones
,
Ian Toynton
(28 episodes, 2007-2017),
Dwight H Little
(23 episodes, 2006-2017),
Jeannot Szwarc
(15 episodes, 2007-2016),
Chad Lowe
(13 episodes, 2007-2015),
David Boreanaz
(11 episodes, 2009-2017),
Milan Cheylov
(10 episodes, 2009-2015),
Allan Kroeker
(9 episodes, 2005-2010),
Tim Southam
(9 episodes, 2009-2014),
Kate Woods
(8 episodes, 2006-2013),
Steven DePaul
(8 episodes, 2006-2009),
Jeff Woolnough
(7 episodes, 2007-2010),
Michael Lange
(7 episodes, 2014-2017),
Randy Zisk
(7 episodes, 2015-2017),
Alex Chapple
(6 episodes, 2009-2015),
Jesús Salvador Treviño
(5 episodes, 2005-2007),
Tony Wharmby
(5 episodes, 2006-2007),
Allison Liddi-Brown
(5 episodes, 2008-2014),
François Velle
(5 episodes, 2010-2013),
Sanford Bookstaver
(4 episodes, 2005-2006),
Craig Ross Jr
(4 episodes, 2006-2008),
Kevin Hooks
(4 episodes, 2009-2013),
Greg Yaitanes
(3 episodes, 2005-2006),
Gordon Lonsdale
(3 episodes, 2008-2010),
Emile B Levisetti
(3 episodes, 2010-2012),
Rob Hardy
(3 episodes, 2011-2014),
Anne Renton
(3 episodes, 2014-2015),
David Grossman
(3 episodes, 2016-2017),
Tawnia McKiernan
(2 episodes, 2005-2013),
James Whitmore Jr
(2 episodes, 2006),
Scott Lautanen
(2 episodes, 2007-2008),
Jessica Landaw
(2 episodes, 2008),
Brad Turner
(2 episodes, 2009),
Jeffrey Walker
(2 episodes, 2013-2014),
Arlene Sanford
(2 episodes, 2015-2016),
David Hugh Jones
(1 episode, 2005),
Patrick R Norris
(1 episode, 2005),
Donna Deitch
(1 episode, 2006),
David Duchovny
(1 episode, 2006),
Karen Gaviola
(1 episode, 2006),
Joe Napolitano
(1 episode, 2006),
Jonathan Pontell
(1 episode, 2006),
Bryan Spicer
(1 episode, 2006),
Thomas J Wright
(1 episode, 2006),
Caleb Deschanel
(1 episode, 2007),
Marita Grabiak
(1 episode, 2007),
Mark Helfrich
(1 episode, 2010),
Daniel Sackheim
(1 episode, 2011),
Reginald Hudlin
(1 episode, 2013),
Steve Robin
(1 episode, 2015),
Silver Tree
(1 episode, 2016),
Robert Reed Altman
(1 episode, 2017),
Anton Cropper
(1 episode, 2017),
Emily Deschanel
(1 episode, 2017),
Denise Di Novi
(1 episode, 2017), 2005
A forensic anthropologist and a cocky FBI agent build a team to investigate death causes. And quite often, there isn't more to examine than rotten flesh or mere bones....