Filmography from : John Embry
Actor :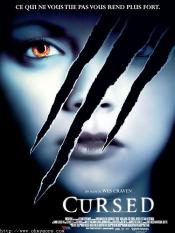 Cursed
,
Wes Craven
, 2005
Ellie has been taking care of her younger brother Jimmy since their parents death. One night after picking him up from a party they are involved in a car accident on Mullholland Drive. While trying to rescue a woman from the other car a creature attacks and kills her, also injuring both Ellie and Jimmy. After some research Jimmy realizes the creature could only have been a werewolf....

Scream 3
,
Wes Craven
, 2000
...
Mrs. Tingle
,
Kevin Williamson
, 1999
The naive, and very bright Leigh Ann Watson is a senior who is one point from being her class' valedictorian and from getting a scholarship to Harvard. That one thing in her way is her sly History teacher, Mrs. Eve Tingle. Mrs. Tingle is the teacher of a cutthroat class, in which Leigh Ann is getting a "C" for. The school's outcast Luke Churner snatches Tingle's upcoming test answers, and delivers it to Leigh Ann. Mrs. Tingle finds it in Leigh...

Scream 2
,
Wes Craven
, 1997
...