Filmography from : John Forbes Robertson
Actor :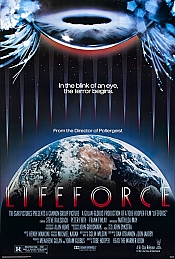 Lifeforce
,
Tobe Hooper
, 1985
A space shuttle mission investigating Halley's Comet brings back a malevolent race of space vampires who transform most of London's population into zombies. The only survivor of the expedition and British authorities attempt to capture a mysterious but beautiful alien woman who appears responsible....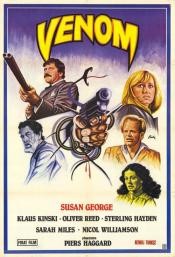 Venom
,
Piers Haggard
, 1981
International terrorists attempt to kidnap a wealthy couples child. Their plan comes unstuck when, a deadly Black Mamba sent by mistake instead of a harmless snake, escapes,and the terrorists and several hostages are trapped in the boy's London home. A tense evening is had by all as the snake creeps around the house picking off the various characters one by one. ...

The Legend of the 7 Golden Vampires
,
Roy Ward Baker
,
Cheh Chang
(uncredited), 1974
Count Dracula journies to a remote Chinese village in the guise of a warlord to support six vampires who are dispirited after the loss of a seventh member of their cult. At the same time, vampire hunter Prof. Van Helsing happens to be lecturing in the country and is persuaded by villagers to help them fight this curse of the ages. ...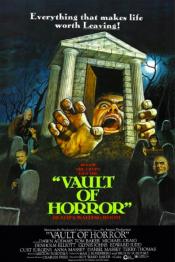 The Vault of Horror
,
Roy Ward Baker
, 1973
The movie begins with 5 strangers entering an elevator. It takes them to the basement and they exit to find 5 chairs a table and 5 glasses of brandy. The elevator, on that floor has no call button, so they decide to sit and wait for it to return on its own. One of the men, Rodgers states that his nightmares are quite frightening. After some coaxing he shares one of them. The nightmare begins with him speaking to his private investigator in his...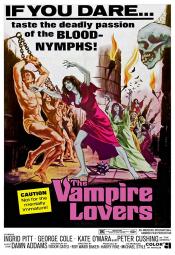 The Vampire Lovers
,
Roy Ward Baker
, 1970
The Countess is called away to tend a sick friend and imposes on the General to accept her daughter Marcilla as a houseguest. Some of the villagers begin dying, however, and the General's daughter Laura soon gets weak and pale, but Marcilla is there to comfort her. The villagers begin whispering about vampires as Marcilla finds another family on which to impose herself. The pattern repeats as Emma gets ill, but the General cannot rest, and seeks...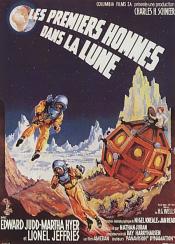 First Men in the Moon
,
Nathan Juran
, 1964
Based on the HG Wells story. The world is delighted when a space craft containing a crew made up of the world's astronauts lands on the moon, they think for the first time. But the delight turns to shock when the astronauts discover an old British flag and a document declaring that the moon is taken for Queen Victoria proving that the astronauts were not the first men on the moon. On Earth, an investigation team finds the last of the Victorian...