Filmography from : John H Euber
Actor :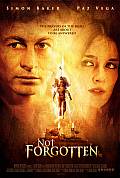 Not Forgotten
,
Dror Soref
, 2009
Set in a Tex-Mex border town, Not Forgotten is a classic psychological thriller about Jack and Amaya Bishop, a couple who must come to terms with their tortured pasts in order to save their kidnapped daughter. It is a tale taut with intrigue and steeped in Latino mysticism, where the line between what's real and what's imagined becomes hopelessly blurred....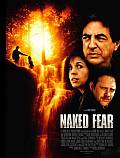 Naked Fear
,
Thom Eberhardt
, 2007
In a small town a number of strippers have been mysteriously disappearing. Diana, a new arrival to town soon finds out why when a mysterious gun man kidnaps her for a terrifying game of hunter and the hunted . Set free naked in the wild she is forced to try and outwit her captor before she becomes his latest victim....