Filmography from : John Hallam
Actor :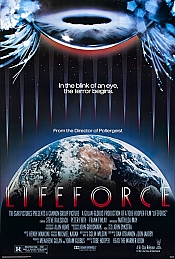 Lifeforce
,
Tobe Hooper
, 1985
A space shuttle mission investigating Halley's Comet brings back a malevolent race of space vampires who transform most of London's population into zombies. The only survivor of the expedition and British authorities attempt to capture a mysterious but beautiful alien woman who appears responsible....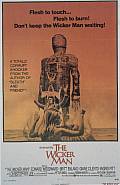 The Wicker Man
,
Robin Hardy
, 1973
Sergeant Neil Howie arrives on a Scottish island looking for a missing teenager girl, Rowan Morrison. The place belongs to Lord Summerisle and is famous because of their plantation of apples and other fruits and their harvest. Sgt. Howie realizes that the locals are pagans, practicing old rituals, and Rowan is probably alive and being prepared to be sacrificed. The end of the story is a tragic surprise....
The Last Valley
,
James Clavell
, 1971
People in a small German village in the last valley to remain untouched by the devastating Thirty Years' War try to exist in peace with a group of soldiers occupying the valley....