Filmography from : John Hostetter
Actor :
Princesse Mononoké
,
Hayao Miyazaki
, 1997
While protecting his village from rampaging boar-god/demon, a confident young warrior, Ashitaka, is stricken by a deadly curse. To save his life, he must journey to the forests of the west. Once there, he's embroiled in a fierce campaign that humans were waging on the forest. The ambitious Lady Eboshi and her loyal clan use their guns against the gods of the forest and a brave young woman, Princess Mononoke, who was raised by a wolf-god....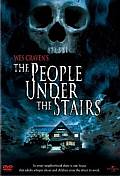 Le sous-sol de la peur
,
Wes Craven
, 1991
A thirteen year old boy nicknamed Fool lives in the ghetto and has found out his family is going to get evicted from their run down apartment. On top of that he learns his Mother is dying of cancer. Fool is persuaded by family friend, Leroy to sneak into the landlords' home to steal a prized coin collection rumored to be in their home. Desperate to help save his Mother's life and the family from being thrown into the streets, Fool goes with...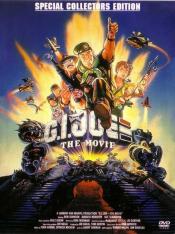 G.I. Joe: The Movie
,
Don Jurwich
, 1987
The G.I. Joe force must oppose a Cobra organization that has secretly allied with a subterranean reptilian who were their founders....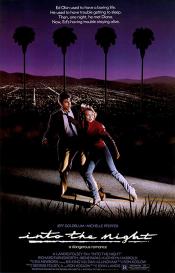 Série noire pour une nuit blanche
,
John Landis
, 1985
Ed Okin's life is somewhat out of control. He can't sleep, his wife betrays him, and his job is dull. One night, he starts to drive through Los Angeles, and he finally ends in the parking garage of Los Angeles International Airport. Moments later, a beautiful young lady jumps onto his bonnet and he finds himself being chased by four Iranians. What follows is a wild chase through the streets of Los Angeles, and a very funny one too....
Knightriders
,
George A Romero
, 1981
A medieval reenactment troupe find it increasingly difficult to keep their family-like group together, with pressure from local law enforcement, interest from entertainment agents and a growing sense of delusional from their leader....