Filmography from : John Migliore
Actor :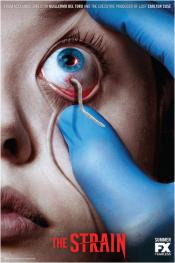 The Strain
,
J Miles Dale
(7 episodes, 2015-2017),
Kevin Dowling
(4 episodes, 2015-2017),
Deran Sarafian
(3 episodes, 2014-2016),
Phil Abraham
(3 episodes, 2014-2015),
Peter Weller
(3 episodes, 2014),
Vincenzo Natali
(3 episodes, 2015-2016),
TJ Scott
(3 episodes, 2015-2016),
Guillermo del Toro
(2 episodes, 2014-2015),
Guy Ferland
(2 episodes, 2014-2015),
David Semel
(2 episodes, 2014),
Charlotte Sieling
(2 episodes, 2014),
Howard Deutch
(2 episodes, 2015),
Ken Girotti
(2 episodes, 2016),
Norberto Barba
(2 episodes, 2017),
John Dahl
(1 episode, 2014),
Keith Gordon
(1 episode, 2014),
Gregory Hoblit
(1 episode, 2015),
Carlton Cuse
(1 episode, 2016),
Paco Cabezas
(1 episode, 2017),
Thomas Carter
(1 episode, 2017),
Jennifer Lynch
(1 episode, 2017), 2017
A thriller that tells the story of Dr. Ephraim Goodweather, the head of the Center for Disease Control Canary Team in New York City. He and his team are called upon to investigate a mysterious viral outbreak with hallmarks of an ancient and evil strain of vampirism. As the strain spreads, Eph, his team, and an assembly of everyday New Yorkers, wage war for the fate of humanity itself....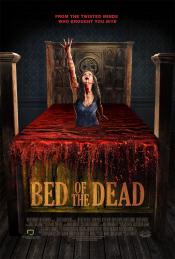 Bed of the Dead
,
Jeff Maher
, 2016
Four twentysomethings find themselves stuck on a haunted antique bed where leaving means suffering a gruesome death. Plagued with frightening hallucinations, they must figure out the bed's secrets before they are ultimately picked off one by one. ...
Plan 9
,
John Johnson
, 2015
...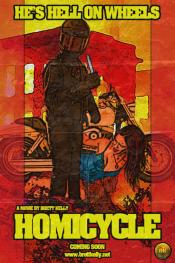 Homicycle
,
Brett Kelly
, 2014
A town is under siege by a gang of drug dealers when, from seemingly out of nowhere, a mysterious man in black astride a motorcycle begins targeting the junk peddlers for death!...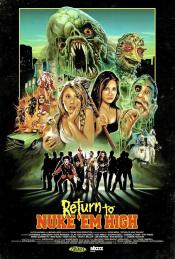 Return to Nuke 'Em High Volume 1
,
Lloyd Kaufman
, 2013
Return to the Class of Nuke 'Em High follows a young couple that are up against the school glee club. Unfortunately, the glee club has mutated into a gang called The Cretins. When the other students begin to undergo mutations, our couple must solve the mystery and save Tromaville High School....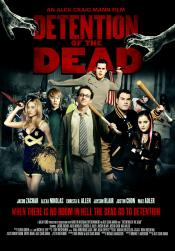 Detention of the Dead
,
Alex Craig Mann
, 2012
Comedy and Horror unite in this "The Breakfast Club" meets "Shaun of the Dead" tale about a group of oddball high school students who find themselves trapped in detention with their classmates having turned into a horde of Zombies. Can they put their differences aside and work together to survive the night? Fat chance! This is High School after all....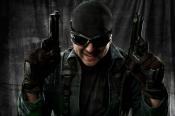 Ninjas vs. Monsters
,
Justin Timpane
, 2012
n this final installment, the Ninjas and their friends find themselves pitted against the most evil and memorable monsters of them all - Dracula, Frankenstein, the Mummy, the Werewolf, and MORE! Loaded with martial arts action, bloody horror, gun play, magic, comedy, pop-culture references, and a tightly woven twist-filled plot....
Sick
,
Ryan M Andrews
, 2012
Two years after the infection began, billions have died, governments have collapsed, and the human race is on the brink of extinction. Dr. Leigh Rozetta is a young, maverick scientist who's been living in a secret underground government facility since the outbreak began. After constant failed attempts to find a cure, Leigh sneaks away to return to her parent's house. On her way she crosses paths with Seph and Mckay, two militant...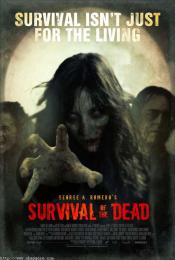 Survival of the Dead
,
George A Romero
, 2009
The dead have risen for less than a week and the world is already like hell. The army has sunk into chaos and some soldiers prefer to desert. They succeed in reaching a small island off North America's coast, a remote place where they hope to live in peace. But what they thought could be an oasis is only a microcosm of the world at war they just left… ...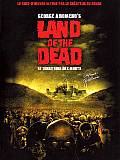 Land of the Dead
,
George A Romero
, 2005
In a near future, the zombies are all around the world, and the human society is restructured and adapted for the new reality. In a protected city ruled by the powerful Kaufman (Dennis Hopper), the upper class has the usual privileges living in a fancy well-supplied building, while the poor people lives on the streets. Riley (Simon Baker) and Cholo (John Leguizamo) belong to a team that bring supplies (food, medicine etc.) to the city using a...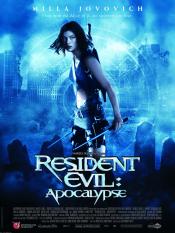 Resident Evil: Apocalypse
,
Alexander Witt
, 2004
Alice awakens from a terrible sleep to find her worst fears realized--the bloodthirsty Undead, which she and the now-annihilated squad of elite military fought to destroy, have been unleashed on the city that surrounds the secret facility of the Umbrella Corporation. Discovering she was an Umbrella experiment, Alice has been bio-genetically enhanced with new strengths, senses and dexterity--and she will need them. In the heart of the ravaged...