Filmography from : John Reardon
Actor :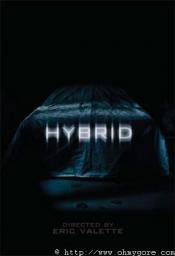 Hybrid
,
Eric Valette
, 2010
Late one night a mysterious car is brought into the Chicago police impound garage after a deadly traffic accident. The garage's female mechanic, Tilda, and her young, hip fellow mechanics soon discover the car has a mind of its own: It morphs into different cars to confuse them, and instead of needing an engine to run, it breathes. It's a killing machine that is capable of outrunning and outwitting humans. In a high-octane fight to the death,...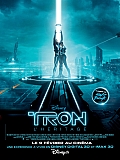 TRON : L'Héritage
,
Joseph Kosinski
, 2010
In the film, Sam Flynn (Hedlund), a rebellious 27-year-old, is haunted by the mysterious disappearance of his father Kevin Flynn (Bridges), a man once known as the world's leading video-game developer. When Sam investigates a strange signal sent from the old Flynn's Arcade—a signal that could only come from his father—he finds himself pulled into a digital world where Kevin has been trapped for 20 years. With the help of the fearless warrior...
Painkiller Jane
,
Matthew Hastings
(6 episodes, 2007),
Michael Robison
(5 episodes, 2007),
Farhad Mann
(3 episodes, 2007),
Peter DeLuise
(2 episodes, 2007),
Brent-Karl Clackson
(1 episode, 2007),
Nick Copus
(1 episode, 2007),
JB Sugar
(1 episode, 2007),
David Tennant
(1 episode, 2007),
William Waring
(1 episode, 2007),
Paul Ziller
(1 episode, 2007), 2007
Jane Vasco is a DEA agent recruited by a covert government agency that hunts genetically enhanced individuals. She discovers that she can heal rapidly from any injury and begins to investigate the source of her powers. ...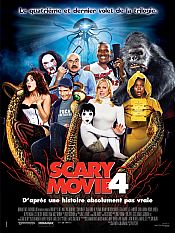 Scary Movie 4
,
David Zucker
, 2006
The unemployed Cindy Campbell is hired to work in a cursed house as caretaker of an old lady and meets the ghost of a boy. Meanwhile, the teenager son Robbie and the young daughter Rachel of his next door neighbor and crane operator Tom Ryan are spending the weekend with their loser father. Cindy and Tom meet and fall in love for each other, but when Giant Tripods invade Earth, Tom escapes with Robbie and Rachel; Cindy travels to a village,...
Severed
,
Carl Bessai
, 2005
...