Filmography from : John Rogers
Writer :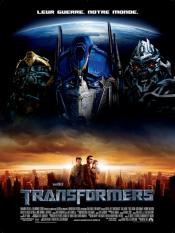 Transformers
,
Michael Bay
, 2007
For centuries, two races of robotic aliens–the Autobots and the Decepticons–have waged a war, with the fate of the universe at stake. When the battle comes to Earth, all that stands between the evil Decepticons and ultimate power is a clue held by young Sam Witwicky. An average teenager, Sam is consumed with everyday worries about school, friends, cars and girls. Unaware that he alone is mankind's last chance for survival, Sam and his...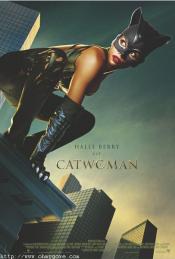 Catwoman
,
Pitof
, 2004
Catwoman is the story of shy, sensitive artist Patience Philips, a woman who can't seem to stop apologizing for her own existence. She works as a graphic designer for Hedare Beauty, a mammoth cosmetics company on the verge of releasing a revolutionary anti-aging product. When Patience inadvertently happens upon a dark secret her employer is hiding, she finds herself in the middle of a corporate conspiracy. What happens next changes Patience...
Actor :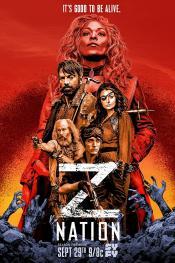 Z Nation
,
Abram Cox
(11 episodes, 2014-2018),
Dan Merchant
(10 episodes, 2015-2018),
John Hyams
(9 episodes, 2014-2015),
Alexander Yellen
(8 episodes, 2015-2018),
Jodi Binstock
(4 episodes, 2015-2018),
Juan Mas
(4 episodes, 2015-2018),
JD McKee
(4 episodes, 2015-2018),
Jennifer Derwingson
(3 episodes, 2016-2018),
Rachel Lee Goldenberg
(2 episodes, 2014-2015),
Tim Andrew
(2 episodes, 2014),
Luis Prieto
(2 episodes, 2014),
Steve Graham
(2 episodes, 2017-2018),
Nick Lyon
(1 episode, 2014),
Michael Robison
(1 episode, 2014),
Youssef Delara
(1 episode, 2016),
Andrew Drazek
(1 episode, 2016),
Keith Allan
(1 episode, 2017),
Stuart Acher
(1 episode, 2018),
Jared Briley
(1 episode, 2018), 2018
Three years after the zombie virus has gutted the country, a team of everyday heroes must transport the only known survivor of the plague from New York to California, where the last functioning viral lab waits for his blood....
Teenage Mutant Ninja Turtles
,
Steve Barron
, 1990
A quartet of humanoid turtles trained by their mentor in ninjitsu must learn to pull together in order to face the menace of Shredder and the Foot Clan. ...
The Lodger
,
John Brahm
, 1944
...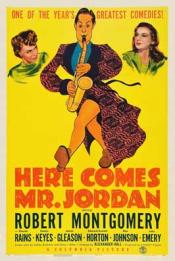 Here Comes Mr. Jordan
,
Alexander Hall
, 1941
Boxer Joe Pendleton dies 50 years too soon due to a heavenly mistake, and is given a new life as a millionaire playboy....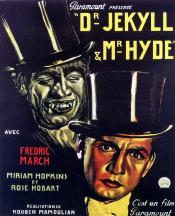 Dr. Jekyll and Mr. Hyde
,
Rouben Mamoulian
, 1931
Based on the story by Robert Louis Stevenson, Dr. Henry Jekyll believes that there are two distinct sides to men - a good and an evil side. He believes that by separating the two man can become liberated. He succeeds in his experiments with chemicals to accomplish this and transforms into Hyde to commit horrendous crimes. When he discontinues use of the drug it is already too late... ...
Murder by the Clock
,
Edward Sloman
, 1931
An elderly woman installs a horn in her crypt in case she's buried alive....