Filmography from : John Travolta
Actor :
The Punisher
,
Jonathan Hensleigh
, 2004
After a undercover operation where Bobby Saint, son of corrupt businessman Howard Saint, is killed. FBI agent Frank Castle retires. Howard Saint holding Castle responsible for the death of his son butchers Franks family during a family reunion and leaves Frank for dead. Burnt out and taunted by memories of his murdered family, Frank sets out to avenge his family, and he becomes a judge, jury and executioner known as "The Punisher", as Castle...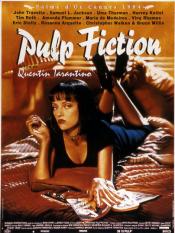 Pulp Fiction
,
Quentin Tarantino
, 1994
Jules Winnfield (Samuel L. Jackson) and Vincent Vega (John Travolta) are two hit men who are out to retrieve a suitcase stolen from their employer, mob boss Marsellus Wallace (Ving Rhames). Wallace has also asked Vincent to take his wife Mia (Uma Thurman) out a few days later when Wallace himself will be out of town. Butch Coolidge (Bruce Willis) is an aging boxer who is paid by Wallace to lose his fight. The lives of these seemingly unrelated...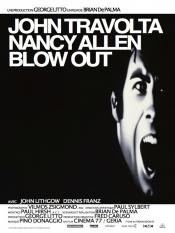 Blow Out
,
Brian De Palma
, 1981
This stylish Brian DePalma thriller plays off the theme of the unsuspecting witness who discovers a crime and is thereby put in grave danger, but with a novel twist. Jack is a sound-man who works on "Grade-B" horror movies. Late one evening, he is "sampling" sounds for use on his movies, when he hears something unexpected through his sound equipment and records it. Curiosity gets the better of him when the media become involved, and he begins to...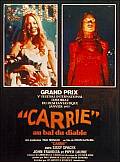 Carrie
,
Brian De Palma
, 1976
Carrie White is the outsider of her class. She's a mousy girl, all of her classmates hate her, and her mother is a religious fanatic who walks around in a black cape. After she unexpectedly has her first period, she is teased by the girls more ruthlessly than before. The gym teacher punishes the girls that were involved and one of them, Sue Snell, feels sorry for what she did and asks her boyfriend to take Carrie to the prom instead of her. But...