Filmography from : John W Campbell Jr
Writer :
The Thing
, , 2002
...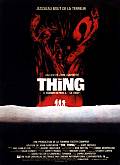 The Thing
,
John Carpenter
, 1982
In the midst of the Antartican snowfield, the scientists and workers of a small American research base are shocked when a helicopter begins to circle their camp, chasing and shooting at a dog. When the helicopter is destroyed and the passenger's are killed by accident, the dog is let into the base and the American's begin to wonder what has actually happened. The helicopter is discovered to be of Norweigan make, and probably linked to the...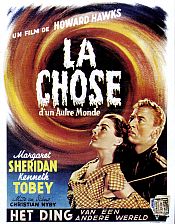 La chose d'un autre monde
,
Christian Nyby
,
Howard Hawks
(uncredited), 1951
Scientists and American Air Force officials fend off a blood-thirsty alien organism while at a remote arctic outpost. ...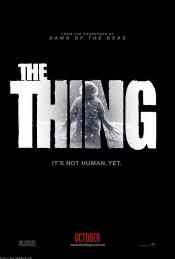 The Thing
,
Matthijs van Heijningen Jr
(as Matthijs van Heijningen), 0
Antarctica: an extraordinary continent of awesome beauty. It is also home to an isolated outpost where a discovery full of scientific possibility becomes a mission of survival when an alien is unearthed by a crew of international scientists. The shape-shifting creature, accidentally unleashed at this marooned colony, has the ability to turn itself into a perfect replica of any living being. It can look just like you or me, but inside, it...