Filmography from : John Wyndham
Writer :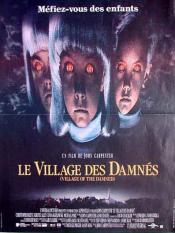 Village of the Damned
,
John Carpenter
, 1995
An American village is visited by some unknown life form which leaves the women of the village pregnant. Nine months later, the babies are born, and they all look normal, but it doesn't take the "parents" long to realise that the kids are not human or humane. ...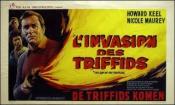 The Day of the Triffids
,
Steve Sekely
,
Freddie Francis
(uncredited), 1963
A shower of meteorites produces a glow that blinds anyone that looks at it. As it was such a beautiful sight, most people were watching, and as a consequence, 99% of the population go blind. In the original novel, this chaos results in the escape of some Triffids: experimental plants that are capable of moving themselves around and attacking people. In the film version, however, the Triffids are not experimental plants. Instead they are space...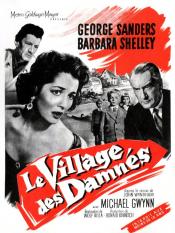 Village of the Damned
,
Wolf Rilla
, 1960
In the English village of Midwich, the blond-haired, glowing-eyed children of uncertain paternity prove to have frightening powers....