Filmography from : Johnny Lynch
Actor :

Strippers vs Werewolves
,
Jonathan Glendening
, 2012
When werewolf chief Jack Ferris is accidentally killed in a strip club the girls who work there have until the next full moon before his bloodthirsty wolfpack seek murderous retribution ...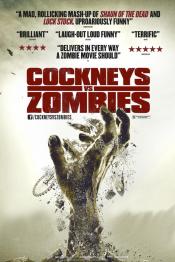 Cockneys vs Zombies
,
Matthias Hoene
, 2012
Cockneys vs Zombies is the story of Andy (Harry Treadaway) and Terry (Rasmus Hardiker): two hapless cockney brothers who try to save their grandad's (Alan Ford) care home by robbing a bank. At the same time, a virus sweeps across East London turning all the inhabitants into flesh eating zombies. Faced with hordes of undead zombies, the challenge is to rescue a home full of tough old folks, escape with the loot, and get out of London...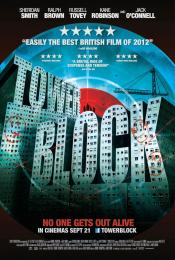 Tower Block
,
David Beton
(as Ronnie Thompson),
James Nunn
, 2012
Several months after witnessing a murder, residents of Tower Block 31 find themselves being picked off by a sniper, pitting those lucky enough to be alive into a battle for survival....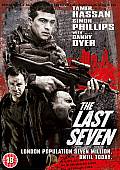 The Last Seven
,
Imran Naqvi
,
Simon Phillips
, 2011
When William (Simon Phillips) regains consciousness he finds himself confused and alone in an empty London street. As he explores the area, he discovers that not only are all the people missing but so are his memories. A chance encounter teams him up with six other lost souls, led by soldier Jack (Hassan), who are all haunted by fractured memories of a devastating event. After a terrifying attack on one of them, Jack realises they are not the...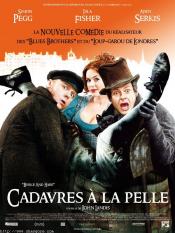 Burke and Hare
,
John Landis
, 2010
WILLIAM BURKE and WILLIAM HARE are scratching out a living in 1830s Edinburgh. After yet another failed business venture, they return to Hare's lodging house to find that their tenant has suddenly died on rent day. As the boys decide how to dispose of the body over a drink, they discover that a corpse can fetch a hefty price. Edinburgh is the centre of the medical universe and the city's doctors are crying out for more cadavers for their...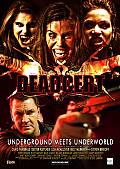 Dead Cert
,
Steven Lawson
, 2010
A gang of tough London gangsters get more than they bargained for when a group of businessmen make an offer to buy their club, the Inferno. They turn out to be nothing less than Vampires wanting their land back and turn viciously on the gangsters when their demands are not met....