Filmography from : Jon Arthur
Actor :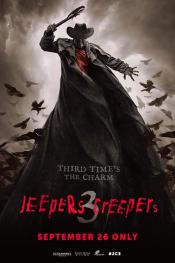 Jeepers Creepers 3 
,
Victor Salva
, 2017
Set between the first and second film, Sgt Davis Tubbs assembles a task force to destroy the Creeper once and for all while growing closer than ever before to learning the secrets of its dark origins, as the monster terrorizes a local farming community....
Geostorm 
,
Dean Devlin
, 2017
When catastrophic climate change endangers Earth's very survival, world governments unite and create the Dutch Boy Program: a world wide net of satellites, surrounding the planet, that are armed with geoengineering technologies designed to stave off the natural disasters. After successfully protecting the planet for two years, something is starting to go wrong. Two estranged brothers are tasked with solving the program's malfunction before a...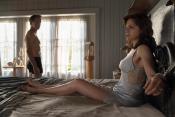 Gerald's Game
,
Mike Flanagan
, 2017
When a harmless game between a married couple in a remote retreat suddenly becomes a harrowing fight for survival, wife Jessie must confront long-buried demons within her own mind - and possibly lurking in the shadows of her seemingly empty house....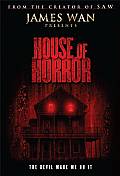 Demonic 
,
Will Canon
, 2015
The film centers on the aftermath of a horrific massacre where five college students were brutally murdered inside an abandoned home. Detective Mark Lewis and psychologist Dr. Elizabeth Klein question one of the few survivors who explains they were amateur ghost-hunters, seeking out paranormal phenomenon at the abandoned house, which was believed to be haunted. But what started out as a harmless activity turned into something truly terrifying....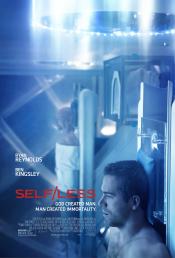 Self/less
,
Tarsem Singh
, 2015
An extremely wealthy elderly man dying from cancer undergoes a radical medical procedure that transfers his consciousness to the body of a healthy young man but everything may not be as good as it seems when he starts to uncover the mystery of the body's origins and the secret organization that will kill to keep its secrets. ...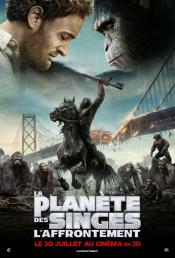 Dawn of the Planet of the Apes
,
Matt Reeves
, 2014
A growing nation of genetically evolved apes led by Caesar is threatened by a band of human survivors of the devastating virus unleashed a decade earlier. They reach a fragile peace, but it proves short-lived, as both sides are brought to the brink of a war that will determine who will emerge as Earth's dominant species....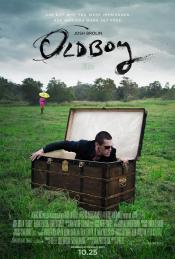 Old Boy 
,
Spike Lee
, 2013
Oldboy is a provocative, visceral thriller that follows the story of an advertising executive (Josh Brolin) who is abruptly kidnapped and held hostage for 20 years in solitary confinement. When he is inexplicably released, he embarks on an obsessive mission to discover who orchestrated his bizarre and torturous punishment only to find he is still trapped in a web of conspiracy and torment....