Filmography from : Jonathan Pienaar
Actor :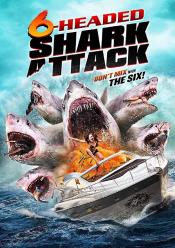 6-Headed Shark Attack
,
Mark Atkins
, 2018
What is supposed to be a marriage boot camp on a remote island turns into the ultimate test for survival when a 6-headed shark starts attacking the beach. Trapped with minimal weapons they try to fight off the shark, but quickly discover that no one is safe in the water or on land....
Vénus noire
,
Abdellatif Kechiche
, 2010
The story of Saartjes Baartman, a Black domestic who, in 1808, left Southern Africa, then ruled by Dutch settlers, for Europe, following her boss Hendrick Caesar , hoping to find fame and fortune there. Once in London her master turned manager does nothing but exhibit her as a freak in a phony and humiliating carnival show. After a series of troubles caused by their act, Caesar, Saartje and their new friend, bear-tamer Réaux, head for Paris...