Filmography from : Jonathan Sothcott
Writer :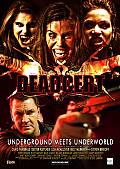 Dead Cert
,
Steven Lawson
, 2010
A gang of tough London gangsters get more than they bargained for when a group of businessmen make an offer to buy their club, the Inferno. They turn out to be nothing less than Vampires wanting their land back and turn viciously on the gangsters when their demands are not met....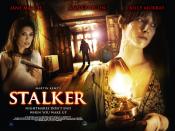 Stalker
,
Martin Kemp
, 2010
Following a stress-induced breakdown after producing a bestseller, writer Paula Martin (Anna Brecon) retreats to Bidford House, her childhood holiday home, to get away from it all and begin work on her next novel. However, the old house is full of secrets and mystery that distract and disturb the fragile Paula. She calls her agent for help to take the pressure off, and Linda (Jane March) arrives, appearing to be a godsend who can help get Paula...