Filmography from : Joseph Blackstone
Actor :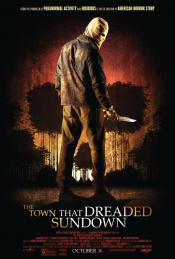 The Town That Dreaded Sundown
,
Alfonso Gomez-Rejon
, 2014
65 years after a masked serial killer terrorized the small town of Texarkana, the so-called 'moonlight murders' begin again. Is it a copycat or something even more sinister? A lonely high school girl, with dark secrets of her own, may be the key to catching him....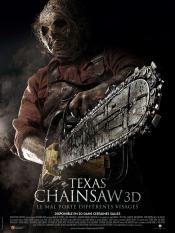 Texas Chainsaw 3D
,
John Luessenhop
, 2013
After the first massacre in 1974, the townspeople suspected that the Sawyer family were responsible. A vigilante mob of enraged locals surrounded the Sawyer house, burning it to the ground and killing every last member of the family. Decades later a young woman named Heather learns that she has inherited a Texas estate from her grandmother. she decides to bring her friends along on the road trip to invesitgate her inheritance. On arrival she...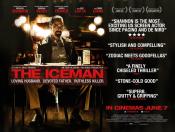 The Iceman
,
Ariel Vromen
, 2012
Richard Kuklinski (Michael Shannon) and his wife Deborah (Winona Ryder) appear to have a model American life, living with their three children in an idyllic suburban ranch house with a big lawn on a quiet street. But unbeknownst to Deborah and the kids, when Kuklinski goes off to work in the morning — or, on occasion, in the middle of dinner or the middle of the night — he is carrying out executions at the behest of the Gambino crime family,...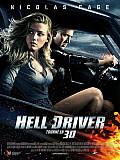 Hell Driver
,
Patrick Lussier
, 2011
In the newest 3D action-adventure from the director of MY BLOODY VALENTINE, DRIVE ANGRY stars Nicolas Cage as Milton, a hardened felon who has broken out of hell for one last chance at redemption. Intent on stopping a vicious cult who murdered his daughter, he has three days to stop them before they sacrifice her baby beneath a full moon. He's joined by Piper (Amber Heard) – a young, sexy waitress who liberates her ex-boyfriend's cherry-red...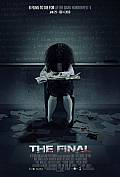 The Final
,
Joey Stewart
, 0
The Final is a terrifying story that follows a group of high school outcasts who host a costume party and employ an arsenal of physical and psychological torture to avenge the years of humiliation and torment they suffered at the hands of the popular students. Shares director Joey Stewart, "The Final is about being picked-on, bullied and tormented, and the retaliation and revenge that it incurs. As the outcasts begin to feel that life has no...