Filmography from : Joseph Stalin
Actor :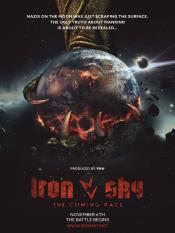 Iron Sky: The Coming Race
,
Timo Vuorensola
, 2019
Twenty years after the events of Iron Sky, the former Nazi Moonbase has become the last refuge of mankind. Earth was devastated by a nuclear war, but buried deep under the wasteland lies a power that could save the last of humanity - or destroy it once and for all. The truth behind the creation of mankind will be revealed when an old enemy leads our heroes on an adventure into the Hollow Earth. To save humanity they must fight the Vril, an...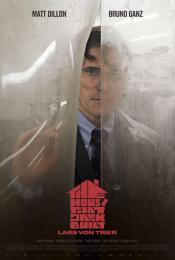 The House That Jack Built
,
Lars von Trier
, 2018
USA in the 1970s. We follow the highly intelligent Jack over a span of 12 years and are introduced to the murders that define Jack's development as a serial killer. We experience the story from Jack's point of view, while he postulates each murder is an artwork in itself. As the inevitable police intervention is drawing nearer, he is taking greater and greater risks in his attempt to create the ultimate artwork. Along the way we experience...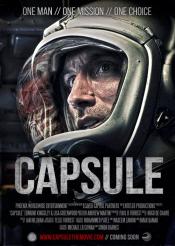 Capsule
,
Andrew Martin
, 2015
Guy is an experienced British fighter pilot who is in command of Britain's first manned mission to space. He has trained for this for three years at the height of the Cold War and now he is alone in space with a malfunctioning capsule. He has limited contact with the UK, some unusual communication with the US and some unorthodox communication with Tyuratam deep in Soviet Russia. Who will help him? Will he make the right choice? ...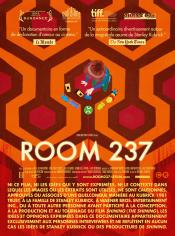 Room 237
,
Rodney Ascher
, 2012
A subjective documentary that explores the numerous theories about the hidden meanings within Stanley Kubrick's film The Shining (1980). The film may be over 30 years old but it continues to inspire debate, speculation, and mystery. Five very different points of view are illuminated through voice over, film clips, animation and dramatic reenactments. Together they'll draw the audience into a new maze, one with endless detours and dead ends, many...
Equilibrium
,
Kurt Wimmer
, 2002
At the end of World War III, the world fell under the control of Father and the Tetragrammaton: a government that outlaws all forms of art and emotion. Citizens are forced to take drugs that eliminate emotions. However, "Sense Offenders": citizens who resist the laws and operate underground are continually at war with the Tetragrammaton. John Preston is a Cleric, an elite super-soldier who's mission is to hunt down and eliminate Sense Offenders...