Filmography from : Josh Hutcherson
Actor :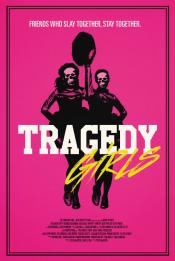 Tragedy Girls
,
Tyler MacIntyre
, 2017
Tragedy Girls, a twist on the slasher genre following two death-obsessed teenage girls who use their online show about real-life tragedies to send their small mid-western town into a frenzy and cement their legacy as modern horror legends....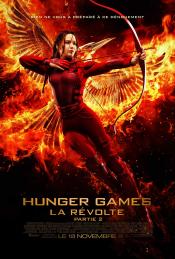 The Hunger Games: Mockingjay - Part 2
,
Francis Lawrence
, 2015
With the nation of Panem in a full scale war, Katniss (Jennifer Lawrence) confronts President Snow (Donald Sutherland) in the final showdown. Teamed with a group of her closest friends – including Gale (Hemsworth), Finnick (Sam Claflin), and Peeta (Hutcherson) – Katniss goes off on a mission with the unit from District 13 as they risk their lives to stage an assassination attempt on President Snow who has become increasingly obsessed with...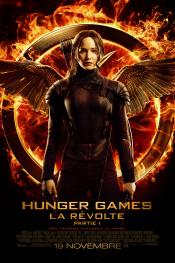 The Hunger Games: Mockingjay - Part 1
,
Francis Lawrence
, 2014
Katniss Everdeen is in District 13 after she shatters the games forever. Under the leadership of President Coin and the advice of her trusted friends, Katniss spreads her wings as she fights to save Peeta and a nation moved by her courage....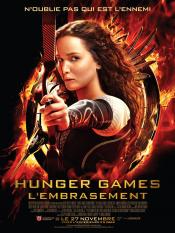 The Hunger Games: Catching Fire
,
Francis Lawrence
, 2013
Katniss and Peeta's victory is cut short as the Quarter Quell puts them back into the Hunger Games for the second time....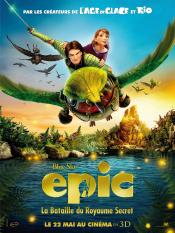 Epic
,
Chris Wedge
, 2013
A teenager finds herself transported to a deep forest setting where a battle between the forces of good and the forces of evil is taking place. She bands together with a rag-tag group characters in order to save their world -- and ours....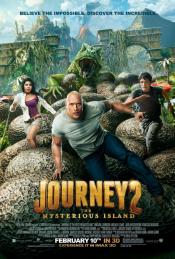 Journey 2: The Mysterious Island
,
Brad Peyton
, 2012
The follow-up to the 2008 hit. The new journey begins when young adventurer Sean (Josh Hutcherson) receives a coded distress signal from a mysterious island where no island should exist--a place of strange life forms, mountains of gold, deadly volcanoes, and more than one astonishing secret. Unable to stop him from going, Sean's new stepfather (Dwayne Johnson) joins the quest. Together with a helicopter pilot (Luis Guzman) and his beautiful,...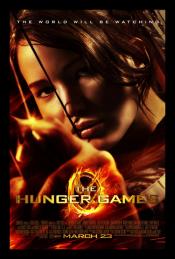 The Hunger Games
,
Gary Ross
, 2012
Every year in the ruins of what was once North America, the evil Capitol of the nation of Panem forces each of its twelve districts to send a teenage boy and girl to compete in the Hunger Games. A twisted punishment for a past uprising and an ongoing government intimidation tactic, The Hunger Games are a nationally televised event in which "Tributes" must fight with one another until one survivor remains. Pitted against highly-trained...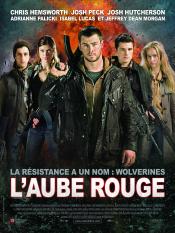 Red Dawn
,
Dan Bradley
, 2012
A group of teenagers look to save their town from an invasion of North Korean soldiers....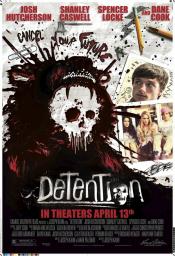 Detention
,
Joseph Kahn
, 2011
The film follows a 17-year-old who is given detention on the night of her prom. Over the course of the night her friends are murdered by a fictional horror movie icon. It's said to be in the vein of Scream with elements of Back to the Future (time travel is involved) and classic John Hughes teen films from the 80's....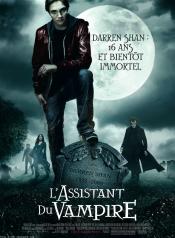 Cirque du Freak: The Vampire's Assistant
,
Paul Weitz
, 2009
A young boy named Darren Shan meets a mysterious man at a freak show who turns out to be a Vampire. After a series of events Darren must leave his normal life and go on the road with the Cirque Du Freak and become a Vampire....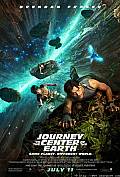 Journey to the Center of the Earth
,
Eric Brevig
, 2008
Professor Trevor Anderson receives his teenager nephew Sean Anderson. He will spend ten days with his uncle while his mother, Elizabeth, prepares to move to Canada. She gives a box to Trevor that belonged to his missing brother, Max, and Trevor finds a book with references to the last journey of his brother. He decides to follow the steps of Max with Sean and they travel to Iceland, where they meet the guide Hannah Ásgeirsson. While climbing a...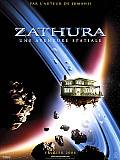 Zathura: A Space Adventure
,
Jon Favreau
, 2005
...