Filmography from : Juan Pablo
Actor :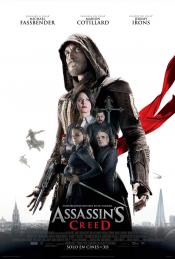 Assassin's Creed
,
Justin Kurzel
, 2016
When Callum Lynch explores the memories of his ancestor Aguilar and gains the skills of a Master Assassin, he discovers he is a descendant of the secret Assassins society....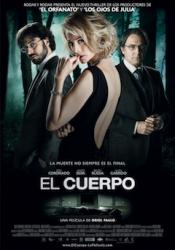 El cuerpo
,
Oriol Paulo
, 2012
While fleeing in panic, a man is knocked over by a lorry. When the police arrive, they discover that he is the Night Watchman at a morgue near the site of the accident. When they enter his workplace, they find that one of the bodies, Mayka Villaverde, a society personality, has disappeared from Room 3....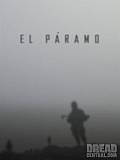 El páramo
,
Jaime Osorio Marquez
, 2011
All contact with a military base high in the desolate wastelands of Colombia has been lost. The authorities - believing the base to have fallen to a terrorist attack - send a nine-man squad to investigate. When they arrive, the men discover a shocking scene of carnage and only one survivor - a mute woman in chains. Gradually the isolation, the inability to communicate with the outside world, and the impossibility of escape begin to undermine...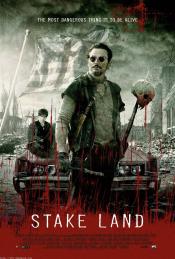 Stake Land
,
Jim Mickle
, 2010
America is a lost nation. When an epidemic of vampirism strikes, humans find themselves on the run from vicious, feral beasts. Cities are tombs and survivors cling together in rural pockets, fearful of nightfall. When his family is slaughtered, young Martin (Gossip Girl's Connor Paolo) is taken under the wing of a grizzled, wayward hunter (In the Cut's Nick Damici) whose new prey are the undead. Simply known as Mister, the vampire...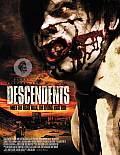 Solos
,
Jorge Olguín
, 2008
In an undefined future, the earth has been destroyed by man, and the air polluted with a mysterious virus that turns humans into zombies. Only a few children are immune to the disease and have adapted to these extreme conditions and survived. Camille, a nine year old girl wanders through these desolate wastelands, protecting herself from zombies and the armed military forces that roam the land killing anyone who might be infected. However, the...
Mirageman
,
Ernesto Díaz Espinoza
, 2007
...
Al final del espectro
,
Juan Felipe Orozco
, 2006
...
36 pasos
,
Adrián García Bogliano
, 2006
...
Vampires: Los Muertos
,
Tommy Lee Wallace
, 2002
Semi-sequel to 'John Carpenter's Vampires' . In Mexico, another vampire slayer, Derek Bliss (Jon Bon Jovi), is hired by a shady priest and aided by a group of fellow slayers in finding a large nest of 'suckers' and their powerful leader, a vampire princess (Arly Jover). She is seeking a legendary black crucifix -- the same crucifix used unsuccessfully in the first movie to perform a ritual which will enable vampires to walk in sunlight and be...