Filmography from : Julia Marchese
Actor :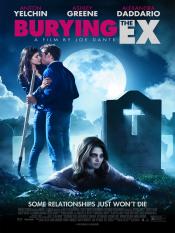 Burying the Ex
,
Joe Dante
, 2014
When Max (Yelchin) learns that his new live-in girlfriend, Evelyn (Greene) is controlling and manipulative, he is afraid to end the relationship. However, fate occurs and Evelyn is killed in a freak accident. A couple months have passed and Max meets his dream girl, Olivia (Daddario). The new romance gets tricky when Evelyn comes back from the grave and insists on continuing their once relationship by all means. ...
Rewind This!
,
Josh Johnson
, 2013
Home video changed the world. The cultural and historical impact of the VHS tape was enormous. This film traces the ripples of that impact by examining the myriad aspects of society that were altered by the creation of videotape....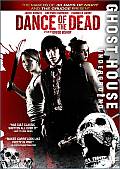 Dance of the Dead
,
Gregg Bishop
, 2008
On the night of the big High-School Prom, the dead rise to eat the living, and the only people who can stop them are the losers who couldn't get dates to the dance....
Delta Delta Die!
,
Devin Hamilton
, 2003
At Delta Delta Pi, a small college sorority, the house mother Marilyn Finch teaches her girls to practice cannibalism and they lure unsuspecting men to their lair to kill and eat them and the Dean helps cover up for them. One student suspects sinister stuff going on and contacts Rhonda Cooper, a former Delta, to help expose the sinister cannibal sorority....