Filmography from : Julia Roberts
Actor :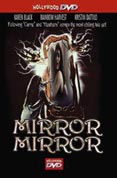 Mirror Mirror
,
Tarsem Singh
(as Tarsem Singh Dhandwar), 2012
After a beloved King vanishes, his ruthless wife seizes control of the kingdom and keeps her beautiful 18-year-old stepdaughter, Snow White, hidden away in the palace. But when the princess attracts the attention of a charming and wealthy visiting prince, the jealous Queen banishes the girl to a nearby forest. Taken in by a band of rebellious but kindhearted dwarfs, Snow White blossoms into a brave young woman determined to save her country from...
Mary Reilly 
,
Stephen Frears
, 1996
We are somewhere in England in the 19th century. A Pretty housemaid works in a nice house, which is Dr. Jekyll's house. Mary Reilly think she found her best job, because she is poor and the doctor is well-known and rich. The film tells the 'Dr. Jekyll and Mr. Hyde' story as a woman sees the two men, one of them is good and the other is evil. And she loves them ......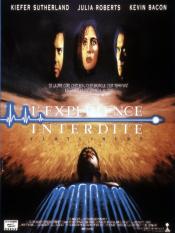 Flatliners
,
Joel Schumacher
, 1990
Medical students begin to explore the realm of near death experiences, hoping for insights. Each has their heart stopped and is revived. They begin having flashes of walking nightmares from their childhood, reflecting sins they committed or had committed against them. The experiences continue to intensify, and they begin to be physically beaten by their visions as they try and go deeper into the death experience to find a cure....