Filmography from : Julie Anne Prescott
Actor :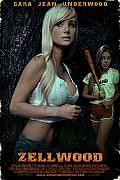 Deadly Weekend
,
Jason Sutton
, 2014
ZELLWOOD is the terrifying story of two young couples taking one last relaxing trip to the country before moving to different cities. Unfortunately, when secrets come out while drinking around the campfire, jealousy takes its toll. The weekend takes an unexpected and deadly twist with a nearby airboat captain and his two daughters caught in the middle....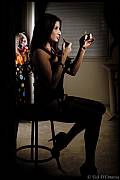 No Strings 2: Playtime in Hell
,
Robert Noel Gifford
, 2012
200 years ago a famous toymaker lost his family in a great fire. Unable to deal with the loss, the toymaker blamed God for their deaths and retreated deep into the woods. Lost in his rage and pain, he began to hate the world and God. So on one dark night he cried out for vengeance, and his cries were heard by the dark prince himself. The Devil, in trade for his soul, granted the toymaker immortality and the power to create unique toys. Toys that...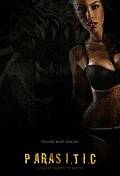 Parasitic
,
Timothy Martin
(as Tim Martin), 2012
After a strange meteor destroys a communications satellite and crashes into Tampa Bay, A sickly looking fish finds itself the meal of a beautiful nightclub bartender named Val. Moments later as the bar is closed and locked tight, the infected Val quickly becomes ill and all Hell breaks loose. Hidden from the others, the parasite she has unknowingly eaten rapidly grows and violently bursts from her throat and becomes the puppet master for the...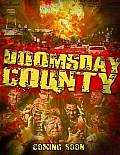 Doomsday County
,
Joe Badiali
(segment 'The Curse of Dr Mongoo'),
Art Brainard
(segment 'Vampire Academy'),
Shawn Haran
(segment 'Xenombies'),
Steven Shea
(segment 'Betty Beretta'), 2010
...
As Night Falls
,
Joe Davison
, 2010
10 year old Amelia's parents think it's time for her to go to sleep permanently, leaving her broken body in a silent shallow grave. 50 years later, Mommy and Daddy are back from hell, intent on wreaking the same deadly discipline on anyone not in bed by nightfall. Sisters Holly and Elizabeth are losing their minds, and their friends are losing their heads. Something evil has crashed the party, but no-one knows what they are fighting. When the...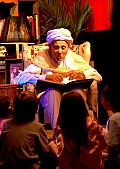 The Uh-Oh Show
,
Herschell Gordon Lewis
, 2009
...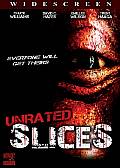 Slices
,
Lenny Lenox
(segment 'Turnout'),
Neil McCurry
(segment 'Night Screams'),
Lance Polland
(segment 'The Range'),
Steven Richards
(segment 'Dead Letters'),
Vito Trabucco
(segment 'The Exterminator') (wrap around segments), 2008
Follow the journey of The Insomniac (Matthew Olivo of Repulsion) - sleepless nights have been taking their toll. Professor Lucius Phibes (Trent Haaga) presents the Theater of the Macbre, a full night of chilling films, as The Insomniac slowly discovers that the narrow line between fantasy and reality is slipping away. This tasty horror awaits the fan of anthology chillers with this five-story fright film. A wealthy businessman is kidnapped by...