Filmography from : Julie Dreyfus
Actor :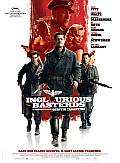 Inglourious Basterds
,
Quentin Tarantino
, 2009
"Inglourious Basterds" (sic) begins in German-occupied France, where Shosanna Dreyfus (Mélanie Laurent) witnesses the execution of her family at the hand of Nazi Colonel Hans Landa (Christoph Waltz). Shosanna narrowly escapes and flees to Paris, where she forges a new identity as the owner and operator of a cinema. Elsewhere in Europe, Lieutenant Aldo Raine (Brad Pitt) organizes a group of Jewish soldiers to engage in targeted acts of...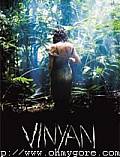 Vinyan
,
Fabrice du Welz
, 2008
Still not having accepted the loss of their son in a tsunami disaster, Janet and Paul Behlmer are back in Bangkok. Hanging onto the fact that his body has never been discovered, Janet desperately clings to the idea that pirates might have kidnapped their kid in the confusion that followed the catastrophe. Looking for someone to guide them in the Thai underworld, they bribe their way to a mysterious Mr. Gao, who takes them to Ranong, where a...
Tokyo!
,
Leos Carax
(segment 'Merde'),
Michel Gondry
(segment 'Interior Design'),
Bong Joon Ho
(segment 'Shaking Tokyo'), 2008
...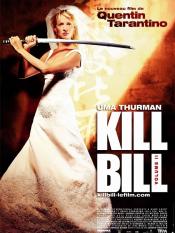 Kill Bill: Vol. 2
,
Quentin Tarantino
, 2004
The murderous Bride is back and she is still continuing her vengeance quest against her ex-boss, Bill, and taking aim at Bill's younger brother Budd and Elle Driver, the only survivors from the squad of assassins who betrayed her four years earlier. It's all leading up to the ultimate confrontation with Bill, the Bride's former master and the man who ordered her execution! ...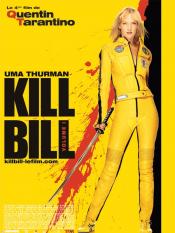 Kill Bill: Vol. 1
,
Quentin Tarantino
, 2003
The lead character, called 'The Bride,' was a member of the Deadly Viper Assassination Squad, led by her lover 'Bill.' Upon realizing she was pregnant with Bill's child, 'The Bride' decided to escape her life as a killer. She fled to Texas, met a young man, who, on the day of their wedding rehearsal was gunned down by an angry and jealous Bill (with the assistance of the Deadly Viper Assassination Squad). Four years later, 'The Bride' wakes from...