Filmography from : Jun Kunimura
Actor :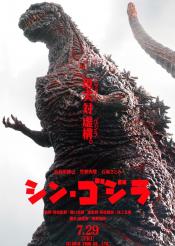 Shin Gojira
,
Hideaki Anno
,
Shinji Higuchi
(co-director), 2016
...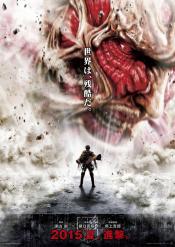 Shingeki no kyojin
,
Shinji Higuchi
, 2015
The sudden arrival of the Titans–mysterious, gigantic humanoid creatures who devour human beings one after the other–brings mankind to the brink of extinction. Fast-forward more than 100 years later. What remains of the human population now live in relative peace behind massive walls that were erected to defend themselves against the Titans. Yet once again, that peace is shattered when a Titan measuring over 50 meters tall smashes through...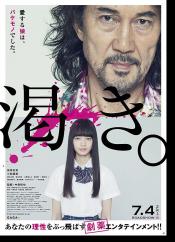 Kawaki
,
Tetsuya Nakashima
, 2014
As former detective Akikazu searches for his missing daughter, Kanako, he soon learns she has a mysterious secret life....
Jigoku de naze warui
,
Sion Sono
, 2013
A renegade film crew becomes embroiled with a yakuza clan feud. ...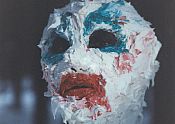 Monsutâzu kurabu
,
Toshiaki Toyoda
, 2011
Having abandoned modern civilization, Ryoichi lives an isolated, self-sufficient life on a snow-covered mountain and passes the time by sending mail bombs to corporate CEOs. But one day, a mysterious creature appears before him....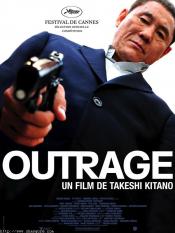 Autoreiji
,
Takeshi Kitano
, 2010
In a ruthless battle for power, several yakuza clans vie for the favour of their head family in the Japanese underworld. The rival bosses seek to rise through the ranks by scheming and making allegiances sworn over saké. Long-time yakuza Otomo (Takeshi) has seen his kind go from elaborate body tattoos and severed fingertips to becoming important players on the stock market. Theirs is a never-ending struggle to end up on top, or at least...
Saya-zamurai
,
Hitoshi Matsumoto
, 2010
...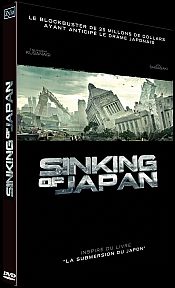 Nihon chinbotsu
,
Shinji Higuchi
, 2006
Japan will sink down to the deep sea. The governments only hope is evacuate all Japanese to some other countries. ...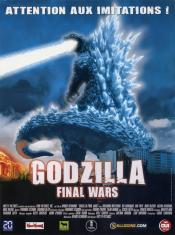 Gojira: Fainaru uôzu
,
Ryûhei Kitamura
,
Koji Hashimoto
(earlier film clips) (uncredited),
Shûsuke Kaneko
(earlier film clips) (uncredited),
Toshio Masuda
(earlier film clips) (uncredited),
Kazuki Ohmori
(earlier film clips) (uncredited),
Takao Okawara
(earlier film clips) (uncredited),
Masaaki Tezuka
(earlier film clips) (uncredited),
Kenshô Yamashita
(earlier film clips) (uncredited), 2004
Evil Space Aliens called the Xilians unleashes all the Earth's monsters to lay waste to most of the world's major cities, including Tokyo, New York, Sydney, Shanghai and Paris. It is up to Godzilla and the Earth Defense Force to vanquish the monsters and aliens to rescue the world in the ultimate "Save the Earth" battle....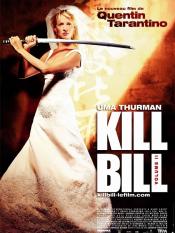 Kill Bill: Vol. 2
,
Quentin Tarantino
, 2004
The murderous Bride is back and she is still continuing her vengeance quest against her ex-boss, Bill, and taking aim at Bill's younger brother Budd and Elle Driver, the only survivors from the squad of assassins who betrayed her four years earlier. It's all leading up to the ultimate confrontation with Bill, the Bride's former master and the man who ordered her execution! ...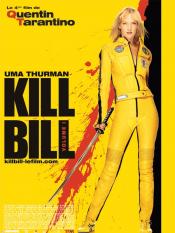 Kill Bill: Vol. 1
,
Quentin Tarantino
, 2003
The lead character, called 'The Bride,' was a member of the Deadly Viper Assassination Squad, led by her lover 'Bill.' Upon realizing she was pregnant with Bill's child, 'The Bride' decided to escape her life as a killer. She fled to Texas, met a young man, who, on the day of their wedding rehearsal was gunned down by an angry and jealous Bill (with the assistance of the Deadly Viper Assassination Squad). Four years later, 'The Bride' wakes from...
Tomie: Saishuu-shô - kindan no kajitsu
,
Shun Nakahara
, 2002
...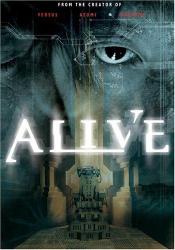 Alive
,
Ryûhei Kitamura
, 2002
Tenshu is imprisoned and sentenced to death for murdering the men who raped his girlfriend. However, he manages to survive his execution and is presented with an option: face another execution attempt or subject himself to their bizarre and dangerous experiments. He choses the latter and is put in a cell with a rapist and a woman who's infected with a taint that transports from person to person during extreme anger. The taint is transferred to...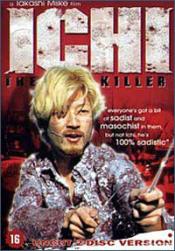 Koroshiya 1
,
Takashi Miike
, 2001
...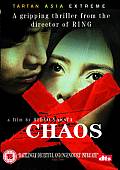 Kaosu
,
Hideo Nakata
, 2000
...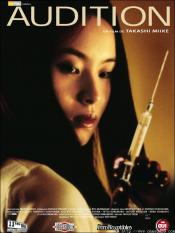 Ôdishon
,
Takashi Miike
, 1999
A lonely Japanese widower whose son is planning to move out of the house soon expresses his sadness to a friend and fellow film producer, who becomes inspired to hold an audition for a non-existent film so that the widower can select a new potential bride from the resulting audition pool. The widower ultimately becomes enamored with and fascinated by one particular young woman...but first impressions can often be horribly wrong......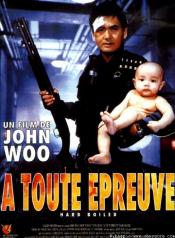 Lat sau san taam
,
John Woo
, 1992
Mobsters are smuggling guns into Hong Kong. The police orchestrate a raid at a teahouse where an ace detective loses his partner. Meanwhile, the two main gun smugglers are having a war over territory, and a young new gun is enlisted to wipe out informants and overcome barriers to growth. The detective, acting from inside sources, gets closer to the ring leaders and eventually must work with the inside man directly. ...