Filmography from : Jun Sung
Actor :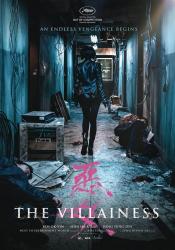 Aknyeo
,
Byung-gil Jung
, 2017
Sook-hee is a trained assassin who was born to kill. She was just a little girl when the training started in Yanbian, China. After the death of her mentor, when the chance of starting a new life was given to her, she came to South Korea as a government agent. They promised her that she will be free after ten years of service. So she begins her new life as a theatre actress. But soon two men Joong-sang and Hyun-soo appear in her new life. And she...
Nam-ja sa-yong-seol-myeong-seo
,
Wonsuk Lee
, 2013
A 'not so attractive girl' is single and loses her chance of promotion at work. Not knowing why, she accidentally buys an old video tape set titled 'How to use Guys with Secret Tips'. May be this video can help her to get through life easier. With doubts and curiosity, she gives it as try. And Surprisingly, she gets what she wants at work and the top star LEE falls for her. But can she keep her true love?...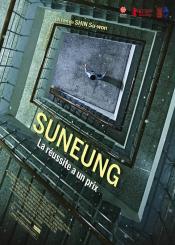 Myeong-wang-song
,
Su-won Shin
, 2012
Pluto is a story of the extremes elite high school seniors are prepared to go to guarantee entry into prestigious universities, and asks what could possibly turn an innocent boy into a monster. June, a transfer student into an elite school, is driven to despair by the year's first examination results. One day he discovers that a mysterious clique of fellow students are sharing secret notebooks, which contain important exam information. In order...