Filmography from : Jung Ah Yum
Actor :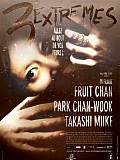 Sam gang 2
,
Fruit Chan
(segment 'Dumplings'),
Takashi Miike
(segment 'Box'),
Chan-wook Park
(segment 'Cut'), 2004
* Dumplings - An aging actress wishing to reclaim her youth goes to a woman who makes dumplings that supposedly have regenerative properties; however, they contain a gruesome secret ingredient. * Cut - A successful film director and his wife are kidnapped by an extra, who forces the director to play his sadistic games. If he fails, his wife's fingers will be chopped off one by one every five minutes. * Box - A soft spoken young...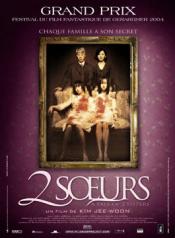 Janghwa, Hongryeon
,
Jee-woon Kim
(as Kim Jee-woon), 2003
...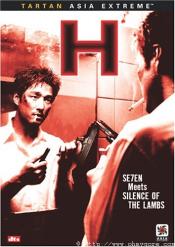 H
,
Jong-Hyuk Lee
(as Jong-hyeok Lee), 2002
...