Filmography from : Junji Ito
Writer :
Gyo
,
Takayuki Hirao
, 2012
The friends Kaori, Erika and Aki are on a vacation to celebrate their upcoming graduation, when suddenly an infestation of mysterious walking fish forces them to reevaluate everything they care about in order to stay alive....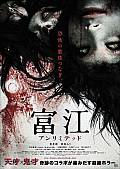 Tomie: Anrimiteddo
,
Noboru Iguchi
, 2011
Tsukiko, who belongs to a photography club at high school, always feels inferior to her elder sister, Tomie. Tomie is breathtakingly beautiful and popular among the male students, including Toshio, whom Tsukiko is secretly in love with. However, one day an awful accident kills Tomie right in front of Tsukiko. Since then Tsukiko suffers from a nightmare night after night. A year later Tsukiko and her parents are silently surrounding a birthday...
Tomie vs Tomie
,
Tomohiro Kubo
, 2007
...
Tomie: Beginning
,
Ataru Oikawa
, 2005
...
Tomie: Revenge
,
Ataru Oikawa
, 2005
...
Tomie: Saishuu-shô - kindan no kajitsu
,
Shun Nakahara
, 2002
...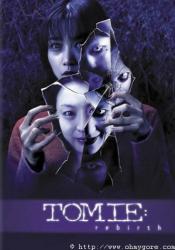 Tomie: Re-birth
,
Takashi Shimizu
, 2001
...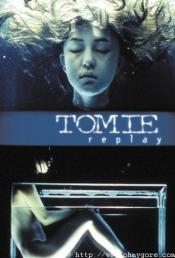 Tomie: Replay
,
Tomijiro Mitsuishi
, 2000
A young girl looking through her father's notes finds something written about the last experiment he worked on before he went insane. Everything in his notebook looks ordinary until near the last page, at which point his handwriting deteriorates and the name "Tomie" is mentioned several times. From that point forward his notes are written in what looks like blood. At the same time, another young girl escapes from a hospital. Who is she, and what...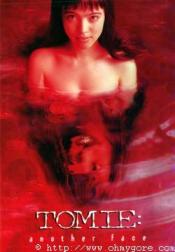 Tomie: anaza feisu
,
Toshirô Inomata
, 1999
Another movie about Tomie, the girl who just won't stay dead. This film is split into three separate stories in which Tomie is at different times in her life, first as a high school student, then as a young woman who falls for a photographer, and finally as a woman engaged to be married to her true love. In each story, she is murdered after her unusual secret is discovered, but she somehow manages to come back from beyond to take her revenge. ...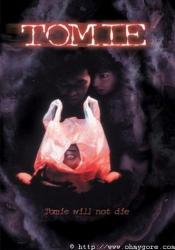 Tomie
,
Ataru Oikawa
, 1998
Following some trauma in her past that has since been repressed, a young woman is trying to recover her memories with the help of a psychiatrist. During her hypnosis sessions, she repeats the name "Tomie" but is unable to recall where she knows it from. Meanwhile, a police detective is investigating a string of brutal murders, where he also runs across the name "Tomie." How are two connected?...