Filmography from : Justin Monjo
Writer :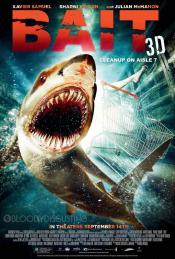 Bait
,
Kimble Rendall
, 2012
In a sleepy beach community shoppers at an underground supermarket are terrorized by a crazed bandit when the unimaginable occurs: A monstrous freak tsunami swallows the town. Now trapped, with rushing water threatening to entomb them in a watery grave, the survivors discover they are not alone. The tsunami has brought unwanted visitors from the depths. Not only must they overcome the threat of drowning and the predator within their...
Actor :
Dark City
,
Alex Proyas
, 1998
...
No Escape
,
Martin Campbell
, 1994
The year is 2022, prison systems from all over the world are now run by private corporations and have become business. After being sentenced to life imprisonment for the murder of his commanding officer who ordered him to wipe out innocent people. Convicted soldier John Robbins is dumped on the prison island Absolom (after he refused to execute his cell-mate and assaulted the Warden). On Absolom, convicts are put there to either survive or die....