Filmography from : Kacey Clarke
Actor :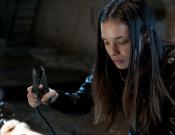 I Spit on Your Grave 2
,
Steven R Monroe
, 2013
Naturally beautiful, Jessica (Dallender) has just settled into New York where she, like many other young women, is trying to make it as a model. But what starts out as an innocent and simple photo shoot soon turns into something disturbingly unthinkable! Raped, tortured and kidnapped to a foreign country, Jessica is buried alive and left to die. Against all odds, she manages to escape. Severely injured, she will have to tap into the darkest...

Jabberwock: la légende du dragon
,
Steven R Monroe
, 2011
...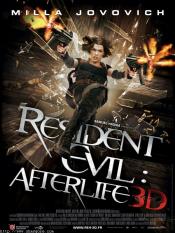 Resident Evil: Afterlife
,
Paul WS Anderson
, 2010
In a world ravaged by a virus infection, turning its victims into the Undead, Alice, continues on her journey to find survivors and lead them to safety. Her deadly battle with the Umbrella Corporation reaches new heights, but Alice gets some unexpected help from an old friend. A new lead that promises a safe haven from the Undead takes them to Los Angeles, but when they arrive the city is overrun by thousands of Undead - and Alice and her...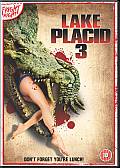 Lake Placid 3
,
Griff Furst
(as GE Furst), 2010
Get ready for a living, feeding nightmare when a swarm of gigantic crocodiles terrorizes a secluded country lake. When local wildlife is brutally mauled and campers are reduced to carcasses, biologist Nathan Bickerman (Colin Ferguson) knows a voracious predator is on the loose. So does a feisty female hunting guide (Yancy Butler) out for her next trophy. As the body count rises, the local sheriff tries to keep things quiet and keep the tourists...