Filmography from : Kaho
Director :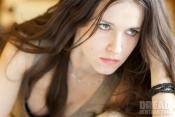 Ja saapuu oikea yö
,
Jyri Kähönen
, 2012
When Sakari finds out that Veera – the woman he desperately loves and is about to marry – has been lying about her father being dead, he begins delving into her past. He finds the father and, well-intentioned, contrives to bring the two together. Little does he know, he is merely opening the door to a dark and harrowing history. Veera detests her father. She confronts Sakari, tells him she'd do anything for him, but what will he do for...
Writer :
The Addams Family
,
Sidney Lanfield
(48 episodes, 1964-1966),
Jerry Hopper
(4 episodes, 1964),
Sidney Salkow
(4 episodes, 1965-1966),
Jean Yarbrough
(3 episodes, 1964),
Arthur Hiller
(1 episode, 1964),
Arthur Lubin
(1 episode, 1965),
Sidney Miller
(1 episode, 1965),
Nat Perrin
(1 episode, 1965),
Stanley Z Cherry
(1 episode, 1966), 1966
The Addams Family is not your typical family: they take delight in most of the things that "normal" people would be terrified of. Gomez Adams is an extremely wealthy man, and is able to indulge his wife Morticia's every desire: be it cultivation of poisonous plants, or a candlelit dinner in a graveyard. People visiting the Addams Family just don't seem to appreciate the 7 foot tall butler "Lurch" or the helping hand (which is just a disembodied...
Actor :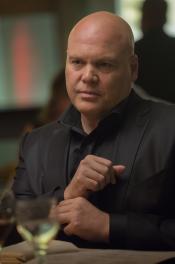 Daredevil
,
Phil Abraham
(5 episodes, 2015-2018),
Stephen Surjik
(4 episodes, 2015-2018),
Peter Hoar
(3 episodes, 2016),
Ken Girotti
(2 episodes, 2015-2016),
Euros Lyn
(2 episodes, 2015-2016),
Farren Blackburn
(2 episodes, 2015),
Marc Jobst
(2 episodes, 2016-2018),
Alex Garcia Lopez
(2 episodes, 2018),
Steven S DeKnight
(1 episode, 2015),
Guy Ferland
(1 episode, 2015),
Nick Gomez
(1 episode, 2015),
Adam Kane
(1 episode, 2015),
Nelson McCormick
(1 episode, 2015),
Brad Turner
(1 episode, 2015),
Andy Goddard
(1 episode, 2016),
Floria Sigismondi
(1 episode, 2016),
Michael Uppendahl
(1 episode, 2016),
Lukas Ettlin
(1 episode, 2018),
Toa Fraser
(1 episode, 2018),
Jennifer Getzinger
(1 episode, 2018),
Julian Holmes
(1 episode, 2018),
Jennifer Lynch
(1 episode, 2018),
Sam Miller
(1 episode, 2018),
Jet Wilkinson
(1 episode, 2018),
Alex Zakrzewski
(1 episode, 2018), 2018
"Marvel's Daredevil" follows the journey of Matt Murdock, who was blinded as a young boy but imbued with extraordinary senses, now fighting against injustice by day as a lawyer, and by night as the super hero Daredevil in modern day Hell's Kitchen, New York City....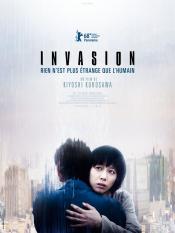 Yocho
,
Kiyoshi Kurosawa
, 2017
Miyuki is seeing apparitions at home and worrying her friend Etsuko. It is time for Miyuki to see a shrink. Etsuko's husband is Tatsuo and comes across something no one would believe, a doctor apparently not of this earth. Etsuko must battle on more than one front to save the earth, her loved ones and her sanity....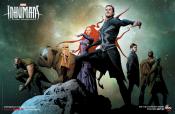 Inhumans
,
Chris Fisher
(2 episodes, 2017),
Roel Reiné
(2 episodes, 2017),
Billy Gierhart
(1 episode, 2017),
Neasa Hardiman
(1 episode, 2017),
David Straiton
(1 episode, 2017),
Kevin Tancharoen
(1 episode, 2017), 2017
An isolated community of superhumans fight to protect themselves....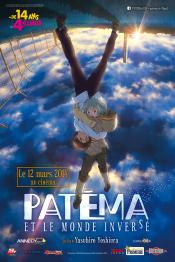 Sakasama no Patema
,
Yasuhiro Yoshiura
, 2013
...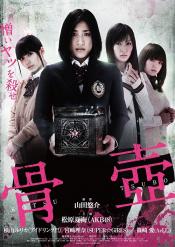 Kotsutsubo
,
Jirô Nagae
, 2012
Eri (Natsumi Matsubara) is an inconspicuous female high school student who goes completely unnoticed by her classmates. In contrast, her childhood friend Mitsuko (Rurika Yokoyama) is the class leader and is constantly hit on by their creepy teacher, Ichida (Mamoru Tsubouchi). In order to protect her friend, Eri obtains a funerary urn rumoured to hold ashes that cause certain death for anyone who gets them in their mouth....
Re:Play-Girls
,
Yûki Saitô
(as Yuki Saito), 2011
...
Dai-Nihonjin
,
Hitoshi Matsumoto
, 2007
An eccentric man aged about 40 lives alone in a decrepit house in Tokyo. He periodically transforms into a giant, about 30 meters tall, and defends Japan by battling similarly sized monsters that turn up and destroy buildings. The giant and the monsters are computer-generated....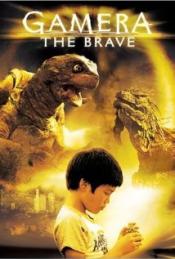 Chiisaki yûsha-tachi: Gamera
,
Ryuta Tasaki
, 2006
In 1973, Gamera sacrifices his life to rid the world of the Gyaos once and for all. Three years later, a small boy who witnessed the event named Toru finds a mysterious egg. From it, hatches a small Turtle. Toru and his friends raise the turtle, who turns out to be a small Gamera. After a new man eating creature named Zedus, it's up to the small Gamera to save the world as the previous Gamera had done before. ...
Camp Daze
,
Alex Pucci
, 2005
...
The War of the Worlds
,
Timothy Hines
, 2005
...
Debiruman
,
Hiroyuki Nasu
, 2004
The weak teenager Akira Fudô has been protected by his best friend Ryô Asuka since they were children. When Akira's parents die in an accident, the family Makimura brings him to live with them, and Akira falls in love for the gorgeous Miki Makimura. When the father of Ryô accidentally opens a gate to hell in Antarctica, demons are released, merging with humans to survive. Akira hosts Aman and becomes Devilman but keeping his humanity while...
Gojira, Mosura, Kingu Gidorâ: Daikaijû sôkôgeki
,
Shûsuke Kaneko
, 2001
Strange incidents occur when an American submarine has been destroyed by a mysterious force at sea off the shores of Guam. Only Admiral Tachibana was certain that behind the disaster was none other than the destructive King of the Monsters, Godzilla! 50 years after his attack on Tokyo in 1954, Godzilla has mysteriously returned to life to destroy Japan, and General Tachibana, whose parents died in the monster's destructive wake, was prepared for...

Ringu 2
,
Hideo Nakata
, 1999
...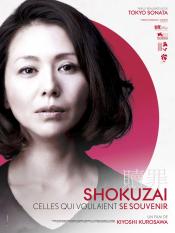 Shokuzai
,
Kiyoshi Kurosawa
(5 episodes, 2012), 2
A young girl, Emili, is killed by a stranger in elementary school. Although her four friends saw the suspect, they say they don't remember it. 15 years have passed and the incident is still unsolved. Emili's mother, Asako (Kyoko Koizumi), makes them do penance for it....