Filmography from : Kaleti Williams
Actor :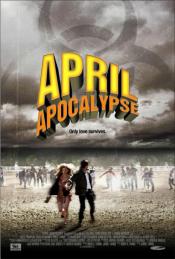 April Apocalypse
,
Jarret Tarnol
, 2013
After years of yearning for the girl next door, Artie finally builds the courage to woo her... only to find out the girl of his dreams and best friend, April, is moving away - sending Artie into a deep depression. Three years later, the emptiness subsides and the lion inside tells Artie to "go find April and make her yours". Empowered and eager to find April, Artie crashes his car on the way... and wakes up a week later in the middle of a zombie...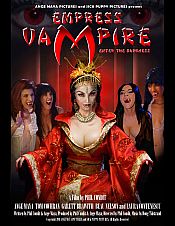 Empress Vampire
,
Phil Condit
, 2012
The revelry of an upscale Halloween party is shattered by gunshots as two armed robbers attempt to fleece the well-to-do patrons of their money and jewels. A diminutive, cloaked figure steps out of the crowd of revelers. In a brief display of superhuman powers, the figure effortlessly kills the two robbers, despite being shot repeatedly. When news of these events reaches Washington D. C., FBI agent Dan Higgins is dispatched to track down the...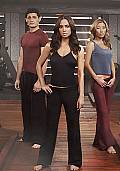 Dollhouse
,
David Solomon
(6 episodes, 2009-2010),
Joss Whedon
(3 episodes, 2009),
Tim Minear
(2 episodes, 2009-2010),
Félix Enríquez Alcalá
(2 episodes, 2009),
Dwight H Little
(2 episodes, 2009),
David Straiton
(2 episodes, 2009),
John Cassaday
(1 episode, 2009),
James A Contner
(1 episode, 2009),
Steven S DeKnight
(1 episode, 2009),
Jonathan Frakes
(1 episode, 2009),
Marita Grabiak
(1 episode, 2009),
Rod Hardy
(1 episode, 2009),
Elodie Keene
(1 episode, 2009),
Allan Kroeker
(1 episode, 2009),
Wendey Stanzler
(1 episode, 2009),
Terrence O'Hara
(1 episode, 2010), 2010
The show follows an organization that employs mind-wiped DNA-altered humans known as Dolls who are implanted with false memories and skills for various missions and tasks. When they are not 'at work' they are living in a real life Dollhouse which gives the show the name. One of those mind-wiped humans, a young woman named Echo, is slowly starting to become aware of herself and what's going on - all the while somebody on the outside is trying to...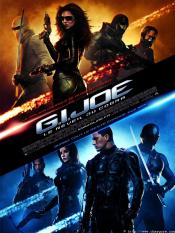 G.I. Joe: The Rise of Cobra
,
Stephen Sommers
, 2009
...
Killer Pad
,
Robert Englund
, 2008
...
Pirates of the Caribbean: At World's End
,
Gore Verbinski
, 2007
...