Filmography from : Kari Wuhrer
Actor :
Hellraiser VII: Deader
,
Rick Bota
, 2005
...
The Prophecy: Forsaken
,
Joel Soisson
, 2005
...
The Prophecy: Uprising
,
Joel Soisson
, 2005
...
Hitcher II
,
Louis Morneau
, 2003
After being discharged from the local police force, Jim Halsey (C. Thomas Howell) travels to Texas with his girlfriend Maggie (Kari Wuhrer) to face down his demons and visit an old friend. Along the way, however, Jim & Maggie picks up a demented hitchhiker who has diabolical plans for the duo....
Arac Attack, les monstres à huit pattes
,
Ellory Elkayem
, 2002
...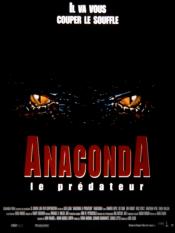 Anaconda, le prédateur
,
Luis Llosa
, 1997
When a documentary crew traveling through the Amazon jungle, picks up a stranded man, they are unaware of the trouble that will occur. This stranger's hobby is to capture the giant Anaconda snake, and plans to continue targeting it on their boat, by any means necessary....
La peau sur les os
,
Tom Holland
, 1996
Based on the best-seller, Stephen King's Thinner stars Robert John Burke (Robocop 3) and Joe Mantegna (House of Games) in a story of supernatural terror and countdown to the ultimate payback. A 109-year old gypsy (Michael Constantine, My Big Fat Greek Wedding), hell-bent on revenge, exacts a curse so shocking it compels its victim to gorge himself in an effort to avoid shrinking away to nothingness. With time running out and a torture so bizarre...
King of the Ants
,
Stuart Gordon
, 0
...