Filmography from : Karl Fischer
Actor :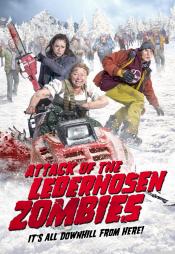 Attack of the Lederhosen Zombies 
,
Dominik Hartl
, 2016
Steve, a young professional snowboarder, ruins a high-paying photoshoot with a silly prank, causing him, his girlfriend Branka and fellow snowboarder Josh to be left behind on the mountain. They seek shelter in a garish, loud aprés-ski tavern that is hosting an all-night party for the last night of the season. Things go from bad to worse when a scientific experiment conducted by a local entrepreneur unleashes an epidemic of zombies and mutant...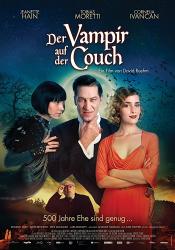 Der Vampir auf der Couch 
,
David Rühm
, 2014
Vienna 1932. One evening Sigmund Freud finds a new patient on his couch. A mysterious Count, burdened by the weight his great existential secret, haunted by the death of a lover 500 years in the past and tired of his eternally long life with his wife. What Freud does not know is that the patient is a vampire. The vain Countess incessantly complains about not being able to look at herself in a mirror, the count tells the professor. Unaware of the...
In 3 Tagen bist du tot
,
Andreas Prochaska
, 2006
In Ebensse, the teenagers Nina, her boyfriend Martin, Clemens, his girlfriend Alex and Mona are best friends since their childhood. On their high-school graduation day, they all receive the same message in the cellular: "In three days you will be dead!", but they believe is a stupid joke from their weird schoolmate Patrick. However, when Martin is found dead in the lake Traunsee, the group realizes that it is not a prank. When Nina is attacked...