Filmography from : Karl Urban
Actor :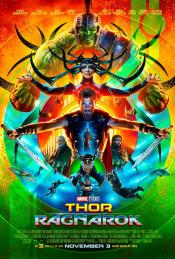 Thor: Ragnarok
,
Taika Waititi
, 2017
Privé de son puissant marteau, Thor est retenu prisonnier sur une lointaine planète aux confins de l'univers. Pour sauver Asgard, il va devoir lutter contre le temps afin d'empêcher l'impitoyable Hela d'accomplir le Ragnarök – la destruction de son monde et la fin de la civilisation asgardienne. Mais pour y parvenir, il va d'abord devoir mener un combat titanesque de gladiateurs contre celui qui était autrefois son allié au...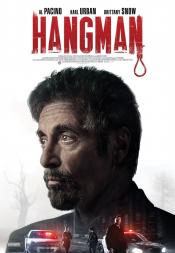 Hangman
,
Johnny Martin
, 2017
Decorated homicide detective Ray Archer (Al Pacino) and his partner, criminal profiler Will Ruiney, (Karl Urban) are tasked to catch one of the city's notoriously vicious serial killers who is playing a twisted version of murder using the child's game - HANGMAN, while crime journalist Christi Davies (Brittany Snow) reports on the crime spree, shadowing the detectives....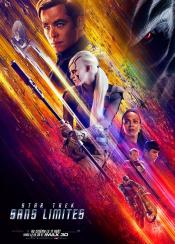 Star Trek Beyond
,
Justin Lin
, 2016
After stopping off at Starbase Yorktown, a remote outpost on the fringes of Federation space, the USS Enterprise, halfway into their five-year mission, is destroyed by an unstoppable wave of unknown aliens. With the crew stranded on an unknown planet and with no apparent means of rescue, they find themselves fighting against a ruthless enemy with a well-earned hatred of the Federation and everything it stands for. Only a rebellious alien warrior...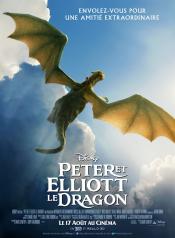 Pete's Dragon
,
David Lowery
, 2016
Pete, a boy is found in a forest. Apparently he's been living there for six years after an accident took his parents. A ranger named Grace decides to take him in and when she asks him how he survived all by himself, he says he had a friend, Elliot, with him. He draws a picture of Elliot and it's a picture of a dragon. Grace takes the picture to her father who claims that years ago, he encountered a dragon in the forest. Grace takes Pete back to...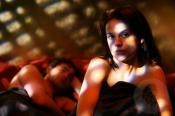 The Loft
,
Erik Van Looy
, 2014
Five friends who share a loft for their extramarital affairs begin to question one another after the body of an unknown woman is found in the property....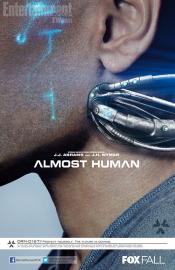 Almost Human
,
Sam Hill
(2 episodes, 2014),
Brad Anderson
(1 episode, 2013),
Kenneth Fink
(1 episode, 2013),
Omar Madha
(1 episode, 2013),
Michael Offer
(1 episode, 2013),
Larry Teng
(1 episode, 2013),
Jeff T Thomas
(1 episode, 2013),
Jeffrey G Hunt
(1 episode, 2014),
Mimi Leder
(1 episode, 2014),
Jeannot Szwarc
(1 episode, 2014),
Frederick EO Toye
(1 episode, 2014),
Thomas Yatsko
(1 episode, 2014), 2014
...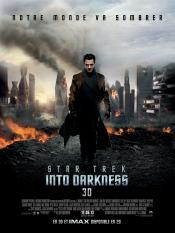 Star Trek Into Darkness
,
JJ Abrams
, 2013
When the crew of the Enterprise is called back home, they find an unstoppable force of terror from within their own organization has detonated the fleet and everything it stands for, leaving our world in a state of crisis. With a personal score to settle, Captain Kirk leads a manhunt to a war-zone world to capture a one man weapon of mass destruction. As our heroes are propelled into an epic chess game of life and death, love will be...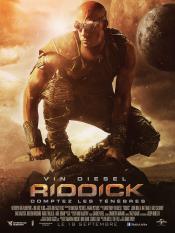 Riddick
,
David Twohy
, 2013
Betrayed by his own kind and left for dead on a desolate planet, Riddick (Diesel) fights for survival against alien predators and becomes more powerful and dangerous than ever before. Soon bounty hunters from throughout the galaxy descend on Riddick only to find themselves pawns in his greater scheme for revenge. With his enemies right where he wants them, Riddick unleashes a vicious attack of vengeance before returning to his home planet of...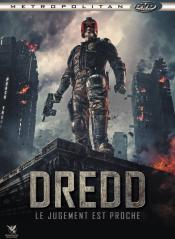 Dredd
,
Pete Travis
, 2012
The future America is an irradiated waste land. On its East Coast, running from Boston to Washington DC, lies Mega City One - a vast, violent metropolis where criminals rule the chaotic streets. The only force of order lies with the urban cops called "Judges" who possess the combined powers of judge, jury and instant executioner. Known and feared throughout the city, Dredd is the ultimate Judge, challenged with ridding the city of its latest...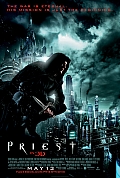 Priest
,
Scott Stewart
, 2011
Set in a world ravaged by centuries of war between man and vampires, Paul Bettany is Priest, a legendary warrior priest during the last Vampire War, who now lives in obscurity among the other human inhabitants in walled-in dystopian cities controlled by the Church. But when his 18-year-old niece is abducted by a murderous pack of vampires in the desolate wastelands outside, Priest breaks his sacred vows and ventures out to find her and seek...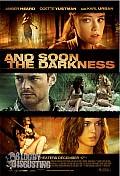 And Soon the Darkness
,
Marcos Efron
, 2010
Stephanie (Amber Heard) and Ellie's (Odette Yustman) vacation to an exotic village in Argentina is a perfect "girl's getaway" to bask in the sun, shop and flirt with the handsome locals. After a long night of bar-hopping, the girls get into an argument, and Stephanie heads out alone in the morning to cool off. But when she returns, Ellie has disappeared. Finding signs of a struggle, Stephanie fears the worst, and turns to the police for help....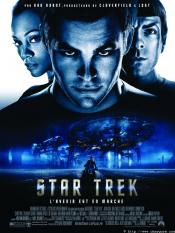 Star Trek
,
JJ Abrams
, 2009
From the first scene the Star Trek universe as we knew it has changed forever. Kirk is now an angry wayward young man looking for trouble. He fights with Starfleet cadets in Iowa when a Capt. Pike takes an interest in him, finding out he's the only 'genius level repeat offender in the Midwest'. Pike dares Kirk to join Starfleet, goading him with the legacy of his father. A young Spock is tortured over his mixed heritage, the emotions he fights...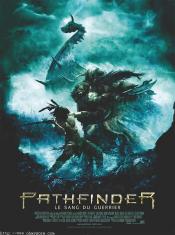 Pathfinder
,
Marcus Nispel
, 2007
A Viking boy is left behind after his clan battles a Native American tribe. Raised within the tribe, he ultimately becomes their savior in a fight against the Norsemen....
Doom
,
Andrzej Bartkowiak
, 2005
...
The Bourne Supremacy
,
Paul Greengrass
, 2004
...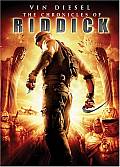 The Chronicles of Riddick
,
David Twohy
, 2004
In this movie sequel, Vin Diesel returns as Riddick, an escaped convict with a price on his head. Riddick has been hiding on a snow planet for the last five years, when a group of mercenaries try to capture him. Riddick returns to the planet Helion, and finds out that his friend Jack, is in prison on Crematoria, a very hot planet. While on Helion, the planet is invaded by the Necromongers, led by Lord Marshal (Colm Feore), who wants to rule the...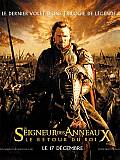 The Lord of the Rings: The Return of the King
,
Peter Jackson
, 2003
Aragorn leads the World of Men against Sauron's army to draw the dark lord's gaze from Frodo and Sam who are on the doorstep of Mount Doom with the One Ring....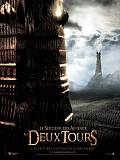 The Lord of the Rings: The Two Towers
,
Peter Jackson
, 2002
While Frodo and Sam edge closer to Mordor with the help of the shifty Gollum, the divided fellowship makes a stand against Sauron's new ally, Saruman, and his hordes of Isengard....
Ghost Ship
,
Steve Beck
, 2002
...